NIA likely to give clean chit for Pakistani boys accused of guiding Uri attackers
The boys, who had initially "confessed to their crime" on the fear of being beaten up in custody, later revealed that they had no connection with the militants.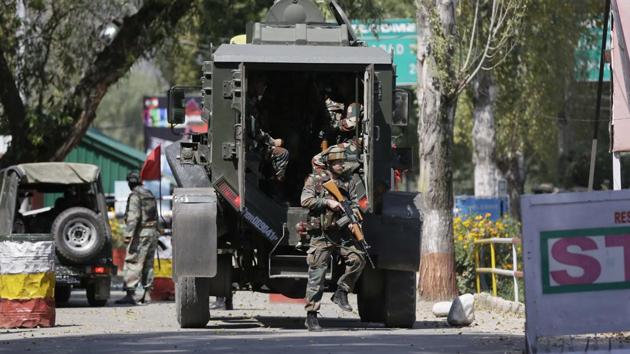 Updated on Mar 04, 2017 11:27 PM IST
The National Investigation Agency (NIA) is likely to give a clean chit to the two Pakistani boys who were arrested on charges of guiding the Uri Army camp attackers across the Line of Control (LoC) as they had just strayed across the border.
But the agency has not filed a closure report in the court so far. "We have not filed any closure report in the case. We will file a report soon," the NIA spokesman said.
The boys, Faisal Husain Awan and his school friend Ahsan Khursheed, will get a formal reprieve only after the court is told about the findings of the probe and the court accepts the findings of the agency. Only then, the process of sending them back to Pakistan will be initiated.
The duo was first picked up by villagers in Uri who found their movements suspicious and beat them up before handing them to the BSF and the Army on September 21, three days after the suicide attack on 12 Infantry Brigade's headquarters in which 19 soldiers were killed.
Contrary to initial suspicion of the boys being guides for Jaish-e-Mohammad (JeM), the NIA didn't find any evidence of their links with the Pakistan-based terror outfit.
In fact, the agency is yet to find evidence suggesting that JeM carried out the Uri attack. After comparing the food items and arms and ammunition recovered from the Uri attackers with the recoveries made during the previous attacks in the Valley, the agency believes that the attack was carried out by operatives of another Pakistani terrorist outfit, Lashkar-e-Taiba (LeT).
NIA investigators found that the villages of the boys, Pitha Jandgran and Khiyana Khurd in Pakistan-occupied-Kashmir (PoK), are very close to the LoC.
Details of their family members and the school in PoK, given by the boys, have been found to be correct, sources said.
Awan and Khursheed were very initially scared of being beaten up in custody if they "didn't confess their crime" and had even "identified" one of the dead attackers. But once their apprehension of being beaten up in custody was proved wrong, the boys told the investigators that they have no links with the JeM and had strayed across the LoC while taking a "short cut" to their villages.
The NIA had in October last year said that they had confessed to their crime. Based on their preliminary statement, India had even lodged a diplomatic protest with Pakistan.
Close Story