North Korea's nuclear tests a threat to India's security: Sources
Updated on Dec 26, 2017 05:11 PM IST
Sources in New Delhi say India holds China and Pakistan—both nuclear power nations—responsible for the rise of North Korea's nuclear tests and ballistic missile programmes.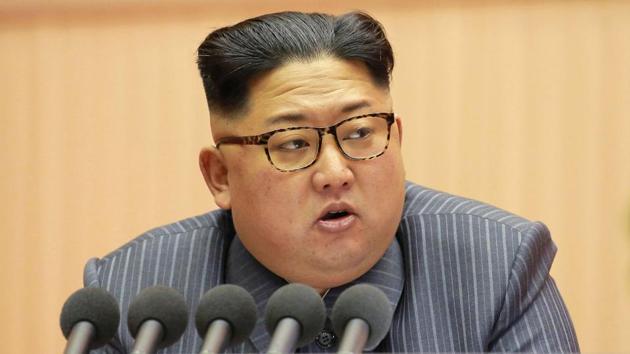 India considers the nuclear proliferation in North Korea as a threat to its "own national security" and will continue to demand an in-depth investigation into how the country acquired nuclear technology, people familiar with the matter in the Indian foreign policy establishment said.
They maintained that New Delhi holds China and Pakistan—both nuclear power nations—responsible for the rise of North Korea's nuclear and ballistic missile programmes and wants the linkages between North Korea and China and Pakistan to be probed by the international community. The government has discussed this with a group of parliamentarians while briefing them on New Delhi's stance on North Korea, the people added, asking not to be identified.
India will participate in the Vancouver dialogue-- a discussion initiated by the US and Canada and including France, South Korea and Japan-- on North Korea on January 16.
New Delhi's position assumes significance at a time when Trump administration is raising the pitch against the dictatorial regime amid a series of missile tests by Pyongyang.
On Friday, the UN Security Council cleared a fresh set of strict sanctions against North Korea after the Kim Jong-un regime launched its latest ballistic missile, which Pyongyang claimed, can reach anywhere on the US mainland. The US drafted the resolution after negotiating with China, North Korea's closest ally.
The people added that Pyongyang is aware of India's concerns, especially its links with Pakistan, over missile and nuclear technologies.
While India is not a signatory of the Treaty on the Non-Proliferation of Nuclear Weapons or the Non-Proliferation Treaty (NPT), it points out that North Korea at one point of time, was a signatory. The secretive regime later pulled out.
North Korea has an embassy in Delhi, but negligible trade ties with India. The National Democratic Alliance government has maintained close ties with Japan and South Korea, both rivals of Pyongyang.
On September 3, New Delhi issued a press statement after Pyongyang's nuclear test. "India deplores the nuclear test. It is a matter of deep concern that DPRK has once again acted in violation of its international commitments which goes against the objective of the denuclearization of Korean peninsula," the statement said.
Personalise your news feed. Follow trending topics