Note ban happened instantly, why not Ram Mandir: Uddhav asks BJP
Pune |
Press Trust of India
Jul 14, 2018 09:23 PM IST
Shiv Sena chief Uddhav Thackeray on Saturday asked why the BJP-led Central government does not take a quick decision to build the Ram Temple at Ayodhya, the way it did in the case of demonetisation
Shiv Sena chief Uddhav Thackeray on Saturday asked why the BJP-led Central government does not take a quick decision to build the Ram Temple at Ayodhya, the way it did in the case of demonetisation.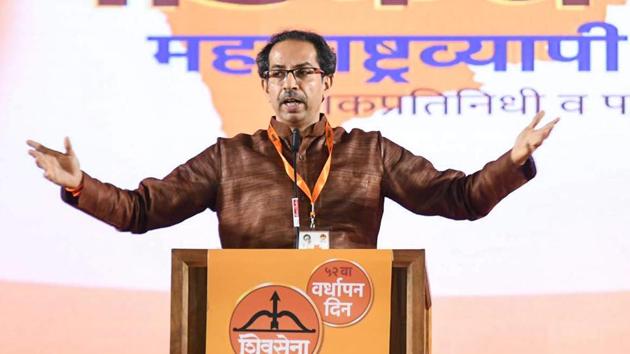 "They (BJP) talk about building a Ram Mandir, bringing Uniform Civil Code and repealing section 370 in Jammu and Kashmir before the election, but which election, 2019 or 2050, they do not specify," Thackeray told reporters after a meeting of party leaders.
"The way you (the BJP government) took the decision of noteban instantly, you can take the decision to build the Ram Mandir instantly, because you have a majority," said Thackeray, whose party often spars with the BJP despite being an ally.
So far, development was the BJP's agenda but now it has been replaced by the Ram Mandir issue, he said further.
The Shiv Sena chief further alleged that the benefits of the loan waiver announced by the Maharashtra government last year did not reach farmers.
He also reiterated his opposition to the West Coast refinery at Nanar, saying the project will harm the ecology of Konkan region.
"Such a disastrous development cannot be afforded and that is why we are with the people of Nanar (in opposing it). One thing is clear, this project will never happen," he said.
On allegations by opposition parties that the state government was distributing copies of the Bhagavad Gita in schools in Mumbai (which the government has denied), he said the BJP was resorting to such gimmicks to divert people's attention from the mismanagement of Mumbai University.