On Mann Ki Baat, PM Modi lauds contribution of science, pushes for 'lab to land' mantra
Feb 28, 2021 11:44 AM IST
Prime Minister Narendra Modi also remembered scientist Dr CV Raman on National Science Day that marks the discovery of the 'Raman Effect.'
Prime Minister Narendra Modi on Sunday lauded the contribution of science in making India a self-reliant nation and called for the people of the country to take forward the 'lab to land' mantra. "The contribution of science is immense in Aatmanirbhar Bharat. We need to take science forward with the mantra of 'Lab to Land'," the Prime Minister said in his address to the nation on his monthly radio programme Mann Ki Baat.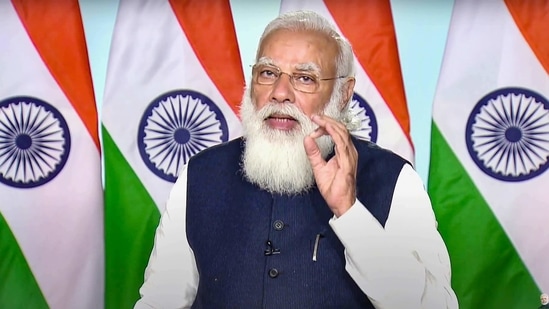 Modi cited the example of a citizen, Urgain Phuntsog, in Ladakh who is working with innovative techniques to organically grow 20 different crops in a cyclic pattern.
Stay tuned with breaking news on HT Channel on Facebook.
Join Now
Modi said while talking about science, many people restrict the term to physics-chemistry or labs and pointed out that the spread of science is much more than that. "And there is a lot of contribution of the power of science in the 'Aatmanirbhar Bharat Campaign'," he said in the 74th episode of the monthly programme.
The Prime Minister spoke about Chintala Venkat Reddy, a farmer from Hyderabad, on the show. Modi said a doctor friend of Reddy once told him about the diseases caused by the deficiency of vitamin D and the dangers thereof. Following the discussion, Reddy developed breeds of wheat and rice that contain high amounts of vitamin D. "This month itself Reddy has received a patent from the World Intellectual Property Organization, Geneva. Our government is fortunate that Venkat Reddy was also honoured with the Padma Shri last year," Modi said.
He also shared the story of Murugesan from Madurai who he said has come up with a machine to make ropes from the waste of banana. Modi said this innovation will solve the issues of environment and filth too, and will also pave the way for additional income for the farmers.
He also remembered scientist Dr CV Raman on National Science Day that marks the discovery of the 'Raman Effect.' Modi urged the youth to read a lot about Indian scientists and understand the history of Indian science.
"When every citizen of the country will spread the spirit of science in his life and in every field, avenues of progress will also open up and the country will become self-reliant too. And I do believe that every citizen of the country can do this," the Prime Minister stressed.