Opinion polls divided on 2017 election outcome in Uttar Pradesh, Punjab
Opinion polls were divided on the outcome of assembly elections in Uttar Pradesh and Punjab.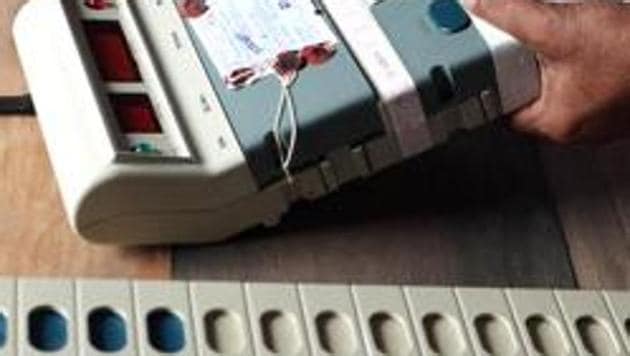 Updated on Jan 05, 2017 12:43 PM IST
Opinion polls were divided on the outcome of assembly elections in Uttar Pradesh and Punjab, with India Today-Axis predicting a big victory for the BJP in the country's politically important state.
The opinion poll conducted by India Today-Axis between October and December last year gives the BJP a clear majority of 206-216 out of the total 403 seats in UP where the polls will be held in seven phases starting February 11.
It gave the UP's ruling Samajwadi Party, which is embroiled in a family feud, 92-97 seats followed by the Bahujan Samaj Party (BSP) of Mayawati -- with 79-85 seats -- and the Congress coming a distant fourth with 5-9 seats, much below its 2012 figure of 28 seats.
Full Coverage of 2017 assembly elections
According to the survey, the BJP has gained from Prime Minister Narendra Modi's demonetisation announcement on November 8 last year as its vote share has shown an increase from 31% in October to 33% in December.
On the other hand, ABP News-Lokniti-CSDS predicted a close fight between the BJP and the SP in UP. While it gave 141-151 seats to the SP, 129-139 to the BJP, 93-103 to the BSP and 13-19 to the Congress.
ABP News-Lokniti-CSDS opinion poll showed the ruling Shiromani Akali Dal (SAD)-BJP combine locked in a tough contest with the Congress in Punjab and the Aam Aadmi Party (AAP) coming third. It gave 50-58 out of the total 117 seats to the SAD-BJP alliance, 41-49 to the Congress and 12-18 to the AAP.
But India Today-Axis survey predicted a keen fight between the Congress and AAP in Punjab. It gave 49-55 seats to the Congress, 42-46 to the AAP and 17-21 to the SAD-BJP.
India Today-Axis also forecasted a victory for the BJP in Uttarakhand. It gave 35-43 out of the total 70 seats to the BJP and 22-30 to the Congress.
Read | Note ban effect on vote bank: Why demonetisation is a key issue in 2017 assembly polls
Close Story