Ordinance sets 2-month time limit on investigation, trial in rape cases
The Criminal Law (Amendment) Ordinance cleared by the Union Cabinet also proposes to set a 6-month time limit for disposing of appeals in rape cases.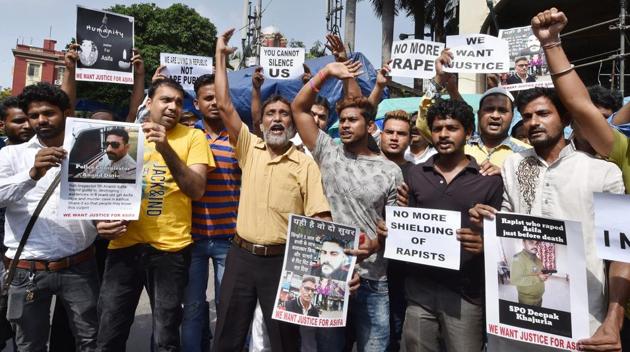 Updated on Apr 21, 2018 04:45 PM IST
While proposing stricter punishment for rape in the Criminal Law (Amendment) Ordinance, 2018, the Union government has sought to speed up the delivery of justice in rape cases by prescribing a time limit for investigation, trial and appeal.
According to the ordinance cleared by the Union Cabinet on Saturday, the investigation of all rape cases have to be mandatorily completed within two months. The same time limit applies to the trial of all rape cases. And, appeals have to be disposed of in 6 months.
Currently, there is no time limit for investigation and trial in rape cases, as a result of which these have dragged on for years. Also, the accused are entitled to bail if the investigation is not completed in 60 days.
To speed up the process, the government also plans to provide dedicated manpower for investigation of rape cases. Each state will get a dedicated forensic lab to process evidence in rape cases.
Special forensic kits for rape cases will also be provided to all police stations and hospitals.
The government also plans to set up new fast-track courts in consultation with states, Union Territories (UTs) and high courts. It also plans to create new posts of public prosecutors and related infrastructure.
Close Story
Personalise your news feed. Follow trending topics