Modi says govt will bring law to push doctors to prescribe generic medicines
Updated on Apr 17, 2017 06:22 PM IST
The government will write a new law to push doctors to prescribe generic medicines, Prime Minister Narendra Modi said on Monday, a move that could deal a blow to big drug companies.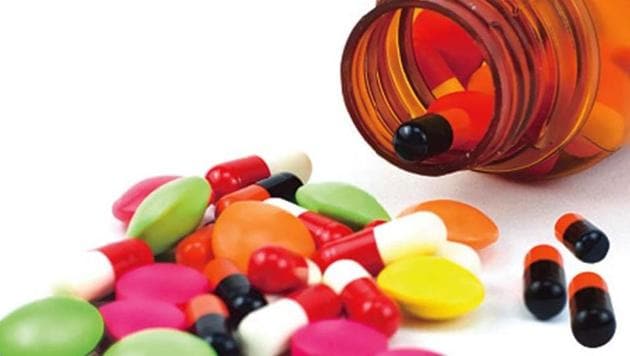 The government will make "legal arrangements" to ensure doctors prescribe generic medicines, Prime Minister Narendra Modi said on Monday, a move that could hurt big drug companies but benefit millions of poor people.
It wasn't clear if the new proposal would seek to put an end to the use of costlier medicines from Big Pharm. Prescribing a generic medicine means doctors write the composition of the medicine (the salt) and not a brand name.
Modi made the comments during the inauguration of a hospital in Surat, a known diamond hub which is also home to several top Indian generic drug makers.
Click here for Live updates on Modi's Surat visit
"We are going to make legal arrangements to ensure that when doctors write prescriptions they write that generic medicines are sufficient and that there is no need for any other medicine," he said.
"I have seen doctors writing prescriptions in such a way that the poor people don't understand and go to the medicine shop where costlier medicines are sold."
Making medicines cheaper is a politically sensitive issue in India where many patented drugs are too costly for most people, and where patented drugs account for under 10% of total drug sales.
Global pharmaceutical firms have struggled to persuade the Indian government to stop more local companies from producing new varieties of cheap generic drugs still on-patent.
India already has schemes that provide free, generic drugs to millions of its poor from state-run hospitals, and some states such as Delhi have made their use mandatory. Many experts question the quality of these copycat versions.
Pitching for affordable healthcare, Modi said his government had forced drugs and medical equipment-makers lower prices.
"Every day I do something in Delhi that makes someone or the other angry with me," he said, adding he called heart stent-makers and asked them to cut prices.
"I told them those for Rs 40,000 should be given for Rs 6-7000 and a Rs 1.5-lakh stent for Rs 20,000….You can't imagine how much the drug makers are angry with me."
Doctors appeared to welcome Modi's announcement, but some expressed concern over access to these drugs.
"It is a good thing and will benefit patients a lot as they will be getting life-saving drugs at much cheaper rates," says Dr KK Talwar, former director, PGI Chandigarh and head of cardiology at Max Healthcare.
The Medical Council of India (MCI), the apex body that supervises medical education in the country, has already recommended doctors prescribe generic drugs.
"It is not as if we don't prescribe generic drugs… but currently accessibility and quality of these drugs is an issue."
(Additional reporting by Rhythma Kaul)
.