RSS to use surgical strikes to swing votes in UP assembly polls
The Rashtriya Swayam Sevaksangh (RSS) cadre is preparing to use the September 28 surgical strikes across the LoC as evidence of its protége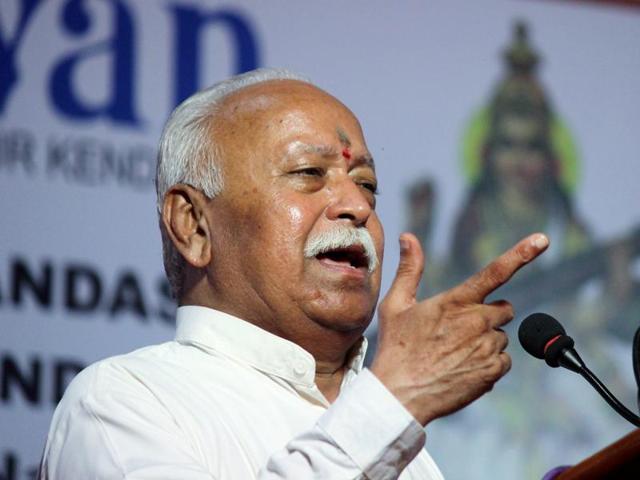 Published on Oct 11, 2016 12:19 AM IST
The Rashtriya Swayam Sevaksangh (RSS) cadre is preparing to use the September 28 surgical strikes across the LoC as evidence of its protége, the BJP running a "nirnayak sarkar' (decisive government) in the upcoming state assembly elections.
The NDA government's more muscular policy in dealing with Pakistan has come as a shot in the arm for the BJP that will face an electoral test in five states in 2017 said a Sangh functionary.
In poll bound UttarPradesh, for instance where the cadre is questioned too often about the Ram Temple issue being pushed to the sidelines, the RSS hopes the war against terror will divert attention from the Temple issue and swing votes.
"The BJP cannot do anything on the (Ram) Temple issue till the matter is resolved by the Supreme Court, but it does not mean that they lack the intent. Just as they fulfilled the promise of crushing terrorists, they will come clean on their other promises too," said a functionary from UP.
The surgical strikes will be centre stage during the polls.
BJP president Amit Shah earlier asserted that "development' would be a poll plank, but on Friday accepted that issue will be taken to the people, not for political gains, but to boost the morale of the armed forces.
RSS chief Mohan Bhagwat appreciated the government's decision, pointing out that the strikes were "what we were waiting for".
The RSS cadre has picked these cues; and will propagate the BJP's resolve to fight Pakistan-sponsored terrorism. They will highlight the role of the Narendra Modi -government in steering the armed forces and the administration.
During canvassing they will flag the achievements of the government and portray Prime Minister Modi as a 'doer'. The strikes will also be used to relay the message that the "government will not buckle under pressure," the functionary said.
Close Story