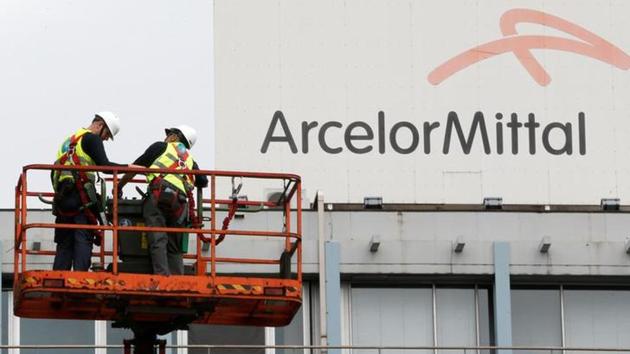 Ruias offer
₹

54,389 crore to lenders to avert takeover by Arcelor

The Ruia family has made a last-ditch effort to avert losing its flagship company Essar Steel Ltd to Lakshmi Mittal's ArcelorMittal SA.

Hindustan Times | By Malvika Joshi, Tanya Thomas & Maulik Vyas

UPDATED ON OCT 25, 2018 11:06 PM IST
The Ruia family has made a last-ditch effort to avert losing its flagship company Essar Steel Ltd to Lakshmi Mittal's ArcelorMittal SA.
In a new twist to the takeover contest for debt-ridden Essar Steel, the Ruias have offered to pay ₹54,389 crore to the lenders provided they withdraw an insolvency petition. The Ruias are seeking withdrawal of the petition under section 12A of the insolvency and bankruptcy code (IBC) which allows for withdrawal of insolvency proceedings subject to approval by 90% of the creditors and the National Company Law Tribunal (NCLT). The offer was made on a day when more than 92% of creditors to Essar Steel voted in favour of handing over Essar Steel to ArcelorMittal Netherlands BV for ₹42,000 crore as upfront payment and ₹8,000 as future capital infusion. The voting outcome was declared on Thursday afternoon.
The last-minute offer by the Ruias is meanwhile bound to test the IBC process.
The proposal was submitted to the committee of creditors (CoC) on Thursday. According to the proposal, the promoters have agreed to make an upfront cash payment of ₹47,507 crore to all creditors, including ₹45,559 crore to the senior secured financial creditors, said Essar Group in a press release. The remainder of ₹54,389 crore will be paid to subordinate secured creditors, unsecured lenders, operational creditors and claims from employees.
ArcelorMittal is of the view that applicability of Section 12A will be in violation of IBC regulations. "We expect the process to continue as per the clear terms of the IBC," said an ArcelorMittal spokesperson in an emailed response."
A senior Essar official, who declined to be named, however said considering Section 12A was introduced only in June this year, all ongoing cases should be given an opportunity to withdraw from the insolvency proceedings despite being beyond the expression of interest stage.
Close