Seven tourists injured as stone-pelters target vehicles in Kashmir
Updated on May 01, 2018 10:22 PM IST
Besides four vans carrying the tourists, 10 vehicles belonging to local residents were damaged in the incident that occurred in Ashumugam area of Pahalgam on Monday evening.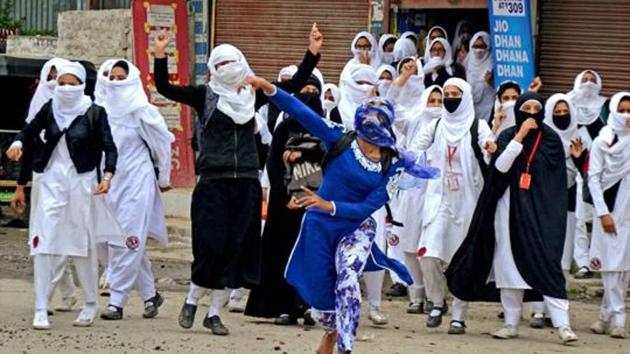 Seven tourists were injured when stone-pelters targeted passing vehicles in south Kashmir's Anantnag district on Monday evening.
Officials said a group of youngsters pelted stones at vehicles carrying both local residents and tourists at Ashmuqam area of Pahalgam around 8 pm. The injured were part of a group of 47 tourists travelling in four vans.
"There was a big gathering near Ashmuqam, and some fair was going on. That was when the youngsters began pelting stones at passing vehicles. I think they were angry about something that happened yesterday. They were shouting slogans," said Shinil, a resident of Kerala.
He said the windowpanes of the vans shattered due to the stone-pelting, injuring seven fellow-tourists. "We stopped our vehicles just a few hundred metres away. Some local residents saw that we were injured, and took us to the hospital in their own vehicles. They waited until 11 that night, and left only after all the injured people were taken care of."
Shinil said that although they had a "terrible night", local residents, police personnel and district officials helped them out. "A politician from south Kashmir even kept calling to reassure us," he added.
Pahalgam sub-divisional magistrate Mohammad Ashraf said 10 local vehicles were also damaged in the incident. "We ensured that the injured were taken care of. I personally accompanied them to their hotel in Srinagar and returned after midnight," he added.
Personalise your news feed. Follow trending topics