Shivpal announces SP merger with Ansari's party despite Akhilesh's objection
Mulayam Singh Yadav's brother Shivpal Yadav said on Thursday the Samajwadi Party has merged with the Quami Ekta Dal -- a party floated by jailed gangster Mukhtar Ansari -- three months after Uttar Pradesh chief minister Akhilesh Yadav said he did not "want such people".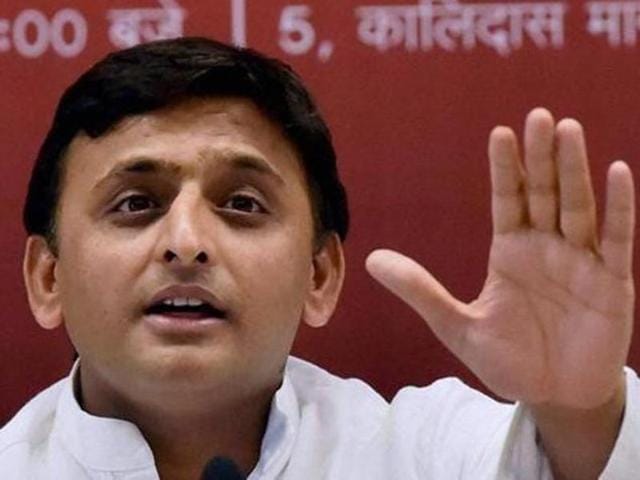 Updated on Oct 06, 2016 11:03 PM IST
Samajwadi Party (SP) state president Shivpal Yadav on Thursday announced the merger of a political outfit floated by a jailed gangster, three months after chief minister Akhilesh Yadav shot down the proposal.
The merger of the Quami Ekta Dal (QED) -- floated by gangster Mukhtar Ansari who was convicted in a murder case -- could intensify an ongoing power struggle between Akhilesh and Shivpal that had threatened to split the party.
Shivpal said the decision to merge the QED was taken after consultations with top party leaders. He also said said there was no move to withdraw the expulsion of seven youth leaders considered close to Akhilesh.
The SP hopes that the merger will help it tap the Muslim vote bank in eastern Uttar Pradesh ahead of next year's assembly elections.
The QED has two MLAs -- Mukhtar Ansari, who is a legislator from Mau Sadar and his brother Sibghatullah who represents Mohamdabad Yusufpur.
According to SP sources, Mukhtar would be kept out of the party fold while his two brothers, Afzal and Sibghatullah, would contest the elections on SP ticket.
"Mukhtar would contest from Mau as an independent candidate and SP may not field its candidate against him," said a party insider.
Faced with a resurgent Congress and determined BJP, the SP is expected to face a tough fight in the state polls.
In June, Akhilesh had publicly vented his anger at Shivpal's move of merging the QED saying, "Mukhtar Ansari will not be welcome in the party. We don't want such people in the party."
Soon after the chief minister's remarks, the party's parliamentary board officially said no to the merger.
Then Akhilesh was the party's state president, a post taken away from him recently by his father and party supremo Mulayam Singh Yadav who handed the coveted job to his brother Shivpal.
An angry Akhilesh retaliated by divesting Shivpal of key portfolios.
Last week, Shivpal named a murder accused, Aman Mani Tripathi, accused as a party candidate for the assembly polls, signalling that he would call the shots in ticket distribution despite Akhilesh's public demand for a say in the selection process.
Close Story