Special court closes case against BJP MLA Sangeet Som in Muzaffarnagar riots
, Hindustan Times, Meerut
S Raju
Mar 09, 2021 08:26 PM IST
Sangeet Som and others were booked for allegedly uploading a video on social media that was said to have triggered communal riots in Muzaffarnagar in 2013.
A special MP/MLA court in Muzaffarnagar has accepted the closure report submitted by a special investigation team (SIT) of the Uttar Pradesh police in a case against BJP MLA Sangeet Som who allegedly uploaded a video on social media and others who shared it, triggering communal riots in Muzaffarnagar in 2013.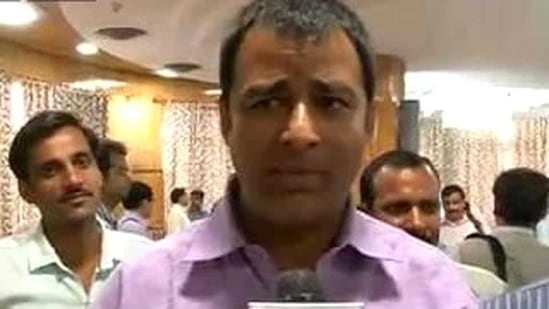 The riots had claimed the lives of more than 60 lives and rendered over 50,000 others homeless.
The closure report was pending with the court since April 4, 2017 and it accepted the report on Saturday.
Additional district government councilor (ADGC) Lalit Bhardwaj said SIT's inspector Subodh Kumar Singh was the complainant in the case and he submitted a closure report on April 4, 2017 after finding no evidence against the MLA and others.
Singh was killed by a frenzied mob in December 2018 after an incident of cow slaughter in Stana area of Bulandshahar district. He was then posted as inspector in Syana kotwali.
Bhardwaj said after Singh's death no one objected to the closure report and the court accepted it after recording the statement of the policeman who submitted the death report of the inspector in the court.
A case under sections 420,153A, 120B of IPC and 66 of IT Act was registered against Som and 200 others who liked the video, allegedly uploaded by the MLA after the killing of two brothers in Kawal village of Muzaffarnagar.
It is said that the video, a fake one allegedly of the killing of two persons in Afghanistan, was described as the video of the Kawal incident and shared in social media, which triggered fierce communal riots in Muzaffarnagar and Shamli district in September 2013.