Such 'petty' comments: BJP attacks Ansari for 'insecurity among Muslims' remark
In his parting interview to Rajya Sabha TV, vice president Hamid Ansari said a feeling of unease and insecurity is creeping in among Muslims in India.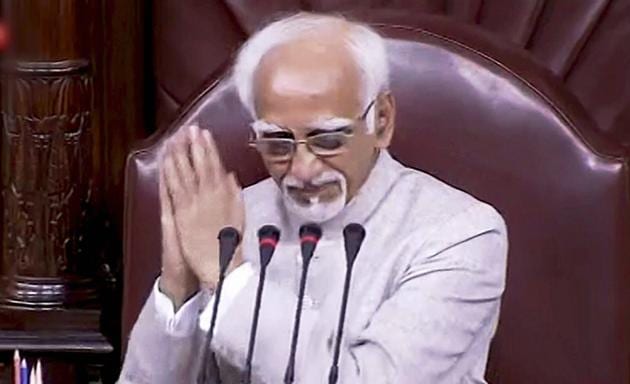 Updated on Aug 10, 2017 04:51 PM IST
Press Trust of India, New Delhi |
Press Trust of India
The BJP on Thursday criticised outgoing vice president Hamid Ansari for his comment that there was a sense of insecurity among Muslims and said such a "petty" remark was not expected from someone in his position.
BJP general secretary Kailash Vijayvargiya also wondered if Ansari was looking for "political shelter" after retirement.
"I condemn his comments. He has made political comments as he is retiring. He is still a vice president and such comments do not suit his office's dignity. It seems he is making such comments to find political shelter after retirement," Vijayvargiya said.
Nobody expects such "petty comments" from a person holding such a high post, he added.
Ansari, whose second five-year term as the vice president ends on Thursday, has said in an interview that there is a feeling of unease and a sense of insecurity among Muslims in the country, claiming that the "ambience of acceptance" is now under threat.
Ansari's remarks come against the backdrop of incidents of alleged intolerance and violence by self-proclaimed cow protectors, for which opposition parties have attacked the central government.
Close Story