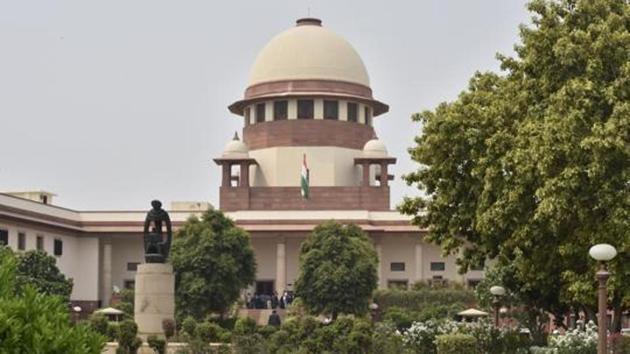 'Should have sent you to jail,' Supreme Court pulls up 2 top NRC officials for speaking to media
The NRC draft list of citizens in Assam was released on July 30.
UPDATED ON AUG 07, 2018 06:40 PM IST
The Supreme Court on Tuesday threatened to send the coordinator of National Register of Citizens (NRC) in Assam and registrar general of India to jail for contempt and restrained them from speaking on the politically charged issue to the media without its approval.
A bench of justice Ranjan Gogoi and justice RF Nariman said the statements made by NRC coordinator Prateek Hajela and registrar general Sailesh on the issue of dealing with claims and objections of those who have been left out in the draft NRC were "most unfortunate".
"We should be holding both of you guilty of contempt and sending both of you to jail. Whatever you say they all reflect on us," the top court, which is monitoring the NRC, said.
It said that it could have taken a "sterner view" of the matter but was letting them of keeping in mind their future task of preparation and publication of the final NRC of Assam.
"Your job is not to go to press holding the brief for somebody," the bench said.
More than 40 lakh of the total 3.29 crore residents of the state were excluded from the NRC draft list, which seeks to prove citizenship and weed out illegal immigrants, when it was released on July 30, sparking uncertainty about their future.
The final list will be released at a later date once all claims and objections of those left out are settled.
"Are you in any manner concerned with the claims and objections to be made? What have you said in newspapers and tell us how are you concerned with that?" Justice Gogoi asked the officials.
The court said it had asked the Centre to formulate standard operating procedures to deal with the claims and objections of those left out in the draft NRC and accused the officials of making statements on modalities which squarely fell in its domain.
"Don't forget, you are the officers of the court. Your job is to comply with our directions. How can you go to press like this?" it asked.
The officers tendered an unconditional apology to the bench.
Hajela said he had consulted Sailesh, who uses one name, and talked to the media to dispel apprehensions regarding dealing of complaints.
Hajela had informed the court the claims and objections regarding inclusion and exclusion in the NRC could be filed from August 30 to September 28. He said the draft NRC will be displayed or made available to them through seva kendras till August 7.
The court fixed the matter on August 16.
It had said on July 31 that there will be no coercive action against over 40 lakh people, whose names do not figure in Assam's NRC and observed that it was merely a draft.
And it had also said earlier that the claims of citizens, whose names do not figure in the draft NRC published by December 31 last year, would be scrutinised and included in the subsequent list if found genuine.
Close