Temple in Kerala reportedly denies permission to transgender couple for marriage
Published on Nov 25, 2022 10:29 AM IST
The wedding ceremony of Nilan Krishna and Adwaika was scheduled on Thursday morning but the temple authorities informed the couple on Wednesday that the marriage cannot happen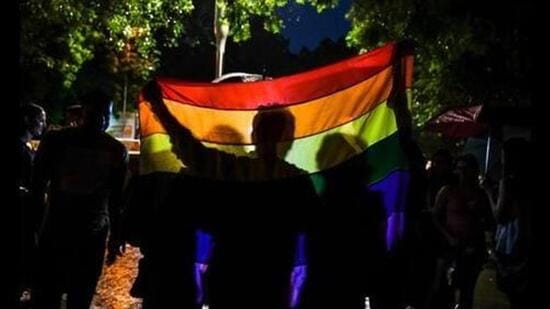 A temple in Kerala's Palakkad district on Thursday allegedly denied permission to a transgender couple to marry on their premises.
The wedding ceremony of Nilan Krishna and Adwaika was scheduled on Thursday morning but the temple authorities informed the couple on Wednesday that the marriage cannot solemnise at the shrine because Aadhaar cards of them both mentioned they were males.
The wedding venue was eventually changed at the last minute with the couple's friends changing the venue and shifting to a nearby wedding hall where a priest was hired to conduct rituals.
Also Read: Shed biased attitudes towards trans people
The officials of the temple, which comes under the Malabar Devaswom Board, denied the charges and said they did not refuse permission for the ceremony but only asked them to talk to the temple board officials and marriage registration wing for a clarification.
They said no such marriages were held at the temple and they only sought clarifications, not denied permission.
"We only asked them to seek clearance from the temple board chairman and others to avoid any controversy. Employees cannot take decisions in such a case. But they failed to turn up," an official of the temple, who did not want to identified, said.
The Malabar Devaswom Board said it will inquire into the incident.
Meanwhile, the transgender community members said the temple refused and retracted after the issue created a controversy.
"They have every right to marry and live together. Despite many verdicts, society is yet to change. Everyone tries to talk about transgender community and their rights but the ground reality is different," said transgender activist Ranjini.
Kerala was the first state to bring a transgender policy in 2015 aimed at ending discrimination and bringing them to mainstream.
Personalise your news feed. Follow trending topics