Bhopal gangrape victim: They would've killed me if I told them father was a cop
Updated on Nov 05, 2017 08:44 PM IST
The survivor said she overheard her attackers debate whether to kill her or kidnap her for ransom.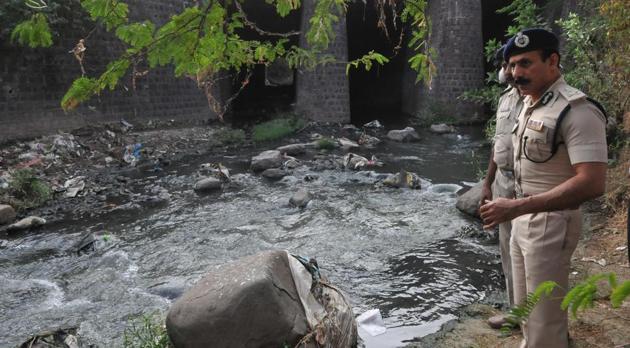 Her presence of mind to conceal her parents' identities possibly saved her from being murdered by her rapists.
"I did not tell them that I was the daughter of a policeman, otherwise they would have murdered me," the 19-year-old civil services aspirant who was gang-raped in Bhopal told Hindustan Times on Saturday.
The young woman was waylaid and sexually assaulted by four men Tuesday evening barely 100 meters away from the Habibganj railway station's platform No 1. Her father is an officer with the Railway Protection Force (RPF) while her mother is with the Madhya Pradesh police.
"The accused continuously slapped me and asked about my parents. They wanted to find out if I belonged to a well-to-do family and whether I would lodge report with the police. I overheard them debating whether to kill me or kidnap me for ransom. I lied that my mother was a tailor and my father a labourer and that I lived in Vidisha. This reassured them that I was not a threat for them as I belonged to a poor family and would not go to the police. One of them even took pity and brought a dress for me as mine was torn," the survivor said.
She said she asked her attackers whether they were scared of police and they laughingly told her that they had looted several people in the vicinity and the police had taken no action.
Meanwhile, RPF officials asserted that the rape could have been averted had the railway authorities sanctioned construction of a wall from the platform to the Habibganj outer station to prevent unauthorized entry to the railway station.
"We had written to the railway administration five years back for construction of the wall to prevent unauthorized entry and also to the local administration for demolition of the adjacent slums as it was a security risk. Unfortunately nothing happened, and even a few reminders elicited no response," a senior RPF official said.
At least two of the three accused who have been arrested live in the nearby slum, which is illegal.
The survivor's mother says her daughter is a strong girl.
"My daughter is a strong girl and she won't cry as it is lives of accused which got spoiled, not my daughter's," said the mother.
She said her daughter had passed class 12 in 2017 with 87% marks in the science stream and joined a coaching centre to pursue her dreams of becoming an IAS officer. After the assault, she now wants to become an IPS officer to "teach lessons to such miscreants".
"The area is notorious for robbery and harassment cases. One of my colleagues (a policeman in RPF) told me about a harassment case with a girl in August in the same vicinity. He also told me that the family didn't register a case out of fear of social taboo. I just heard it and didn't say anything. But now I feel I should have tried to know more about it and convince the family of the girl to register a case," her father said.
Lawyers of Bhopal have decided that none of them will represent the accused involved in the gang rape. Bar Association president Rajesh Vyas said the decision was taken at a meeting of the association.
On Friday, Madhya Pradesh chief minister Shivraj Singh Chouhan said the trial would be held in a fast-track court.
The latest assault only underlined Madhya Pradesh's unflattering reputation as one of the most unsafe and dangerous places for women in the country where a woman is raped roughly every two hours.
Personalise your news feed. Follow trending topics