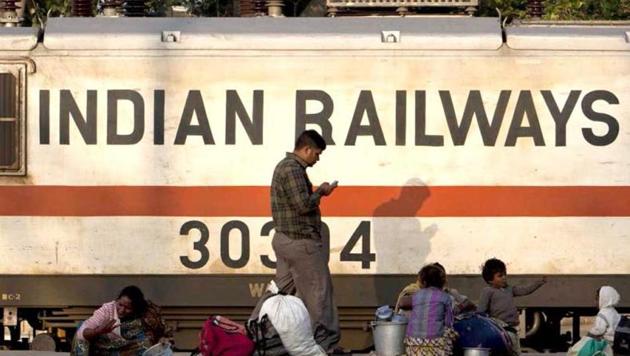 To battle fund crunch, Indian Railways may link fares to inflation
Facing a severe cash crunch, the Indian Railways was looking to link passenger fares with inflation, sources said, stressing the need for radical steps to improve the finances of the world's fourth biggest train network
UPDATED ON DEC 27, 2016 10:14 PM IST
Facing a severe cash crunch, the Indian Railways was looking to link passenger fares with inflation, sources said, stressing the need for radical steps to improve the finances of the world's fourth biggest train network.
The fares could be linked to the consumer price index (CPI), which basically means that with a rise in shop-end prices, fares will also go up.
"Several radical steps need to be taken and this can be one of them. Linking passenger fares with the CPI will enable the railways to recover costs," an official said on condition of anonymity. CPI index tracks shop-end prices of a select basket of goods.
Though railways ferry 23 million people every day, its passenger earnings are dismal. This year's losses in passenger earnings are estimated to be around Rs 30, 000 crore, that too at a time when the public transporter needs an additional Rs 32,000 crore to implement the seventh pay panel recommendations.
Read | Railways announces 10% rebate on flexi-fares of select 'premium' trains
Fares are a touchy issue, as rail because of cheap tickets and an extensive network is the only mode of transport for a majority of Indians.
With the transporter failing to meet targets for passenger earnings in the first two quarters of this fiscal, the option of raising fares in the upper-class travel is limited. "But linkage with the CPI will enable the railways to raise fares of the unreserved class without attracting adverse reactions. Fares can be adjusted in accordance with the CPI calculations on a quarterly or half yearly basis," the official said.
The suggestion, one of many, was made during a rail shivir (introspection camp) addressed by Prime Minister Narendra Modi in Haryana's Surajkund in November, sources said.
At present, freight earnings subsidise passenger fares. For every rupee earned by the railways, 66 paise come from freight and only 28 paise from passenger fares.
Recovery from ticket sales is among the lowest in India. The Indian Railways earns just 1 cent from each passenger as against 9.4 cents earned by the Japan Railways, 6.7 cents by the Russian Railways, 6.2 cents by the Deutsche Bahn (German Railways) and 2.7 cents by the Chinese Railways, says a 2012 World Bank study.
Read | Railway fare hike on the anvil as Jaitley hints at paying more for services
The Modi government recently introduced "dynamic pricing" for a certain category of trains but has refrained from taking the "tough" decision of raising fares of the unreserved or general class passengers.
Close