Nirav Modi's 4th bail plea rejected, UK judge cites attempt to manipulate proof
Jun 12, 2019 07:42 PM IST
Nirav Modi's fourth attempt to secure bail failed. The UK court said there is compelling evidence that he had tried to interfere with witness statements
Fugitive diamantaire Nirav Modi's fourth attempt to secure bail in the ongoing extradition case failed after a judge in the high court of England and Wales said on Wednesday there are substantial grounds to believe he will fail to surrender and interfere with witnesses.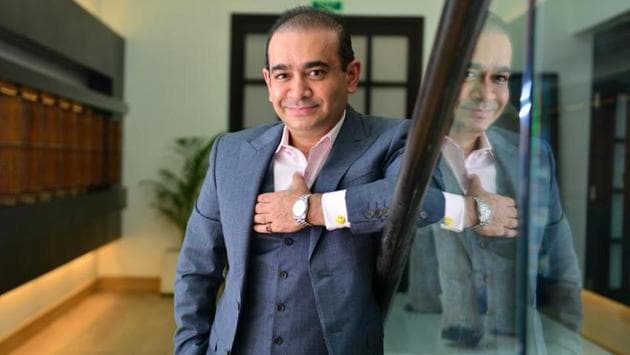 Nirav Modi's lawyer, Claire Montgomery, on Tuesday set out various grounds to seek bail, while the Indian side represented by the Crown Prosecution Service (CPS) opposed it. He is lodged in the overcrowded Wandsworth jail in west London, where conditions were described by her as "extreme".
The next stage is a routine remand hearing on June 27 in the Westminster Magistrates Court, which will be another occasion to extend it for further 28 days. The next hearing in the extradition case in the same court is due on July 29.
Reading her ruling in the court, Judge Ingrid Simler set out the chronology of the Nirav Modi case and said the Indian government had acted in good faith to contain fraud at the international level. She said there is compelling evidence of manipulation and attempt to destroy evidence.
"It seems he has the means to access funds. It is difficult for me to see why the UK should be a safe haven for him to escape extradition," the judge said, adding that there are still places in the world where one can move to in order to avoid extradition.
Also read:In Nirav Modi extradition case, India's paperwork under focus in London court
The judge specifically mentioned the raising of security deposit offered for bail from 50,000 pounds in the first application to 2 million pounds in the third application before the magistrates court, an example of Nirav Modi having the means to access funds.
Nirav Modi, 48, was arrested on March 19 and since then had three bail applications refused in the magistrates court. He could now apply for permission to apply for bail again in the same court if there is a material change of circumstances.
On Tuesday, Montgomery rejected the prosecution's contention that Modi and his US-based brother Nihal Modi had sought to interfere with witnesses, while CPS lawyer Nick Hearn reiterated such alleged attempts.
There were indications in court exchanges that Nirav Modi's stay in the jail may have had an impact on his health. Medical reports were submitted but not read out in court due to their confidential nature.
"The medical reports are evidence of his state of mind in respect of these proceedings," Hearn said.
Montgomery had described his jail experience thus: "The conditions are not only extreme, they are personally difficult. The experience has marked him deeply. It ensures no prospect of risking any breach of bail conditions, he is willing to endure 24-hour surveillance".
Nirav Modi, who was arrested by Scotland Yard on March 19, is accused in India of major financial irregularities running into thousands of crores linked to the Punjab National Bank.