UN report accuses India, Pakistan of rights violations in Kashmir, calls for international probe
The UN report called for an international inquiry into alleged rights violations committed in Jammu and Kashmir from July 2016 to April 2018.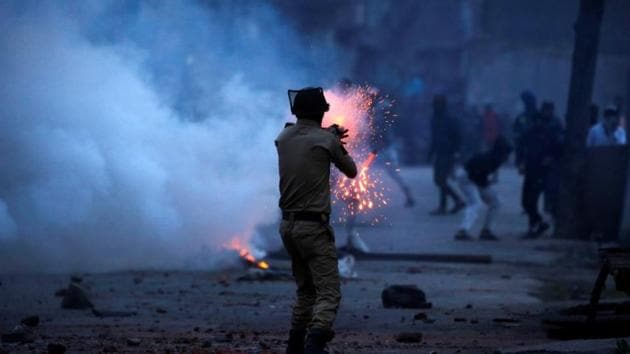 Updated on Jun 14, 2018 02:30 PM IST
Reuters, Geneva |
Reuters
Indian and Pakistani security forces used excessive force in both sides of Kashmir, killing and wounding civilians since 2016, the United Nations said on Thursday and called for an international inquiry into alleged violations.
The UN, in its first report on human rights in the region, urged Pakistan to end its "misuse" of anti-terror legislation to persecute peaceful activists and quash dissent.
Reacting to the report, India said it is 'fallacious, tendentious and motivated'. The Ministry of External Affairs (MEA) said the report is "overtly prejudiced" and seeks to build a "false narrative".
It violated the country's sovereignty and territorial integrity, it said.
India has long accused Pakistan of training and arming militants and helping them infiltrate across the heavily militarized Line of Control (LoC) that separates the two sides in the region, a charge Islamabad denies.
The UN report focuses mainly on alleged serious violations committed in Jammu and Kashmir from July 2016 to April 2018. Activists estimate that up to 145 civilians were killed by security forces and up to 20 civilians killed by armed groups in the same period, it said.
"In responding to demonstrations that started in 2016, Indian security forces used excessive force that led to unlawful killings and a very high number of injuries," the report said.
UN High Commissioner for Human Rights Zeid Ra'ad al-Hussein called for maximum restraint and denounced the lack of prosecutions of Indian forces in Jammu and Kashmir due to a 1990 law giving them what he called "virtual immunity".
In a statement, Zeid called for the Human Rights Council - which opens a three-week session in Geneva on Monday - to launch a commission of inquiry into all violations. Alleged sites of mass graves in the Kashmir Valley and Jammu region should be investigated, he said.
Tensions escalated after an attack on an Indian army camp in February that India blamed on Pakistan. After the two armies agreed on May 30 to stop exchanging artillery fire following the repeated deadly clashes, thousands of people from Jammu and Kashmir headed back to their homes near the de facto border with Pakistan.
Armed groups in Jammu and Kashmir have committed a range of crimes including kidnappings, killings of civilians and sexual violence, the UN report said.
Violations in Pakistan-occupied Kashmir "are of a different calibre or magnitude", it said, while decrying restrictions on freedoms of expression and association.
Close Story