Uttarakhand may ban angling of fish citing 'serious violation'
Uttarakhand chief minister TS Rawat gave the approval to ban the sporting activity in a board meet last month.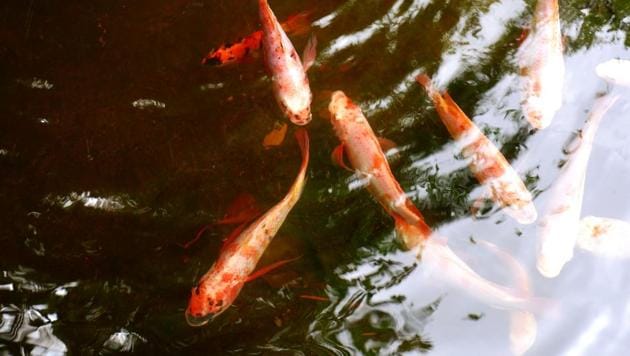 Updated on Jul 15, 2018 11:46 AM IST
Uttarakhand could become the first state in India to ban angling, a pastime activity that involves catching and releasing fish using fish hooks, in rivers and streams in forest areas.
At a meeting of the state board for wildlife last month, chief minister TS Rawat and forest minister Harak Singh Rawat approved the ban in forest areas, including protected areas and tiger reserves — areas under the forest department, officers said.
The practice, especially angling of the popular Mahaseer, a type of carp, was started by a private group in Corbett Tiger Reserve along Ram Ganga river in 2004. But the National Tiger Conservation Authority (NTCA) in 2013 found several violations, including construction of a road and three camps besides tree cutting, in the name of angling, and stopped the activity there.
The current ban by the forest department is likely to come into force in a fortnight, but officials have already started stopping the activity at many places.
"Angling is a serious violation of Prevention of Cruelty to Animals Act, and therefore, we will soon ban the activity across state," Jai Raj, principal chief conservator of forest (PCCF) and head of forest force, said.
Before Uttarakhand, states like Karnataka, Odisha, Tamil Nadu, Andhra Pradesh, West Bengal and Goa have banned angling for short periods, not completely.
Despite the ban, angling and fishing will continue in non-forest areas, especially with the fisheries department giving permissions to self-help groups and non-government organisations to employ youngsters. However, experts feel this will endanger many fish species in the absence of monitoring by authorities.
Former board member and resident of Nainital, Anup Shah said, "Villagers use dynamite, poison and even electric currents to kill fish in the name of angling."
A Ramnagar-based wildlife activist, requesting anonymity, said, "Mostly, fish that are caught in the name of angling are consumed...If angling continues, then we might lose some important aquatic species."
Along with Mahaseer, some of the widely hunted fish are Grass Carp, Silver Carp and Rohu.
Close Story
Personalise your news feed. Follow trending topics