WannaCry ransomware attack hits computers in West Bengal and Kerala
Surprisingly, India's IT hub Bengaluru did not report any such breach till Monday evening.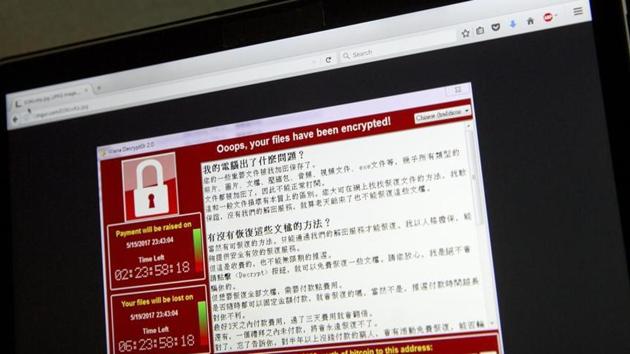 Updated on May 15, 2017 10:47 PM IST
Even as the Centre on Monday maintained that there was no serious impact from a global ransomware cyber attack, there were isolated reports of some public utilities being affected in West Bengal and Kerala.
At least six offices of West Bengal State Electricity Distribution Company Ltd (WBSEDCL) that cater to around 8 lakh households were affected by the crippling global ransomware, 'WannaCry', designed to block access to a computer system until a sum of money is paid.
Officials said employees at the billing offices at these six locations found that they were unable to access the contents of their internet-linked computers.
"When the employees tried to access the data stored in the computers, a note flashed on the screen that access will only be available after a ransom of $300 is paid," a WBSEDCL official said.
The bill payment process in all these offices remained affected till 4pm.
"This is a matter of serious concern. Work was disrupted today, but we are fortunate that the same set of data was stored separately in the central server of the utility in Kolkata," state power minister Sovandeb Chatterjee told HT on Monday.
In Kerala, computers of two village panchayats in Wayanad district were hit, with messages demanding $300 in virtual currency to unlock the files.
India is on high alert, monitoring critical networks across sectors like banking, telecom, power and aviation to ensure that systems are protected against the malware that has hit more than 150 countries over the weekend.
Surprisingly, India's IT hub Bengaluru did not report any such breach till Monday evening.
While Tamil Nadu was trying to figure out the potential impact of the ransomware, French auto major Renault temporarily shut its operations outside Chennai as a precautionary measure after its European units were hit by the computer virus.
Meanwhile, cybersecurity experts have reported a spike in enquiries from clients and potential clients.
"Yes, our business is booming," said S Surya, who runs a Cybersecurity firm that caters to clients across the globe. "I used to get six to seven enquiries a day and today alone I had 30. And many from even small and medium clients who use one computer to four or five computer networks in their offices," he said.
In Mumbai, a senior official from university computerisation centre (UCC) at the University of Mumbai (MU) said they had not received any complaints so far. A few colleges HT spoke to were not even familiar with the computer virus.
However, the Indian Institute of Technology Bombay (IITB) has started taking pre-emptive measures to avoid any attack at the premier institute.
No specific complaints of the malware spread were reported from the cyber cells of Punjab and Haryana.
In view of the "critical alert", companies, government and law enforcement agencies across Punjab, Haryana and Chandigarh updated and upgraded their anti-virus protocols to protect data.
(With inputs from Kolkata, Thiruvananthapuram, Bengaluru and Chandigarh)
Close Story