What's the problem sharing details with govt for Aadhaar? SC to petitioners
A petitioner tells SC there is a difference between sharing the address proofwith a known private party and an unknown one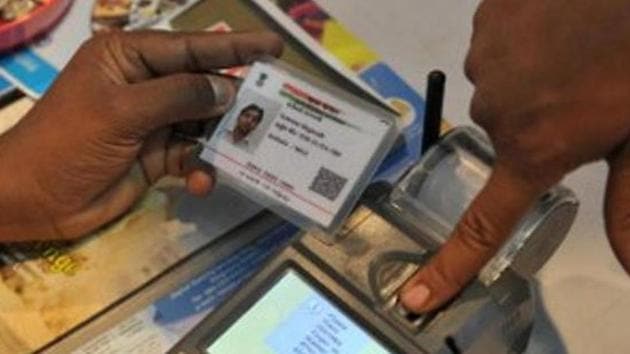 Updated on Jan 18, 2018 11:06 PM IST
Hindustan Times, New Delhi |
HT Correspondent
The Supreme Court, while hearing pleas against Aadhaar, on Thursday questioned the reluctance of the petitioners "in sharing address proof with the government when there was no problem sharing it with private parties".
"When you apply for a job, the first thing they ask is your address proof. If you need a phone, you go to a private party and you are asked for address proof, which you give. But if the government asks for the same, then you say it's at the core of my identity," the constitution bench led by Chief Justice Dipak Misra said.
Senior advocate Shyam Divan, appearing for one of the 28 petitioners who have challenged the legality of the Aadhaar project, replied there was a difference between sharing with a known private party and an unknown one. He argued that the government cannot compel citizens to part with their information to a private party not under anybody's control. This private person is free to use this information for commercial use, he said.
Divan added the petitioners were concerned regarding the integrity of information collected by private enrollers. And the apprehension was validated by the government's statement in Parliament when, on April 10, it said that in the past six years it had cancelled and blacklisted 34,000 operators who tried to "pollute the system". Since December 2016, action had been taken against 1,000 operators.
Divan asked the bench to bear in mind three aspects — integrity of the process followed for collection of personal and biometric data, integrity of information being collected, and the pervasive invasion of the fundamental rights in view of the top court's privacy judgement.
He drew the court's attention to the Aadhaar enrolment form, as it existed prior to the enactment of the Aadhaar legislation of 2016. Divan pointed out the form states enrolment is voluntary.
He said part B of the form requires the applicant to disclose mobile number and bank account details. The collection of such sensitive information is purely a sovereign function and cannot be delegated to private agencies. "State alone can be trustee," he said. The bench will continue to hear arguments on January 23
Close Story