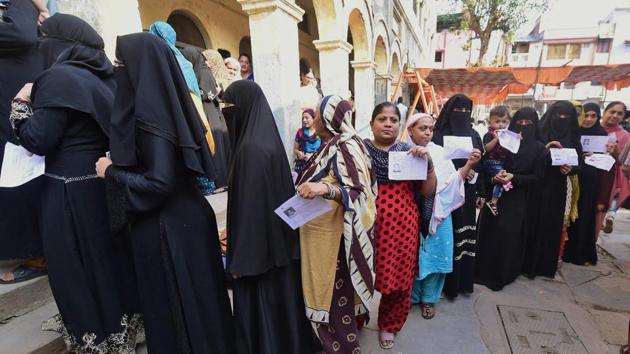 What the election results in Gujarat and Himachal will mean for BJP and Congress
Gujarat and Himachal election results will decide if BJP's dominance continues or the grand old Congress party marks its resurgence.
UPDATED ON DEC 18, 2017 06:11 AM IST
After a long and gruelling campaign, India's two biggest parties, BJP and Congress, await the outcome of assembly polls in Gujarat and Himachal Pradesh on Monday.
The BJP will interpret a favourable outcome as reinforcing its political dominance and affirmation of PM Narendra Modi's popularity. A win in both states will give the party power in 19 Indian states. For the Congress, a favourable outcome may mark the beginning of a process of political resurgence and provide the right morale-boosting start to Rahul Gandhi's party presidency.
BJP's general secretary in charge of Gujarat, Bhupender Yadav, told Hindustan Times the verdict will reflect the victory of 'governance and performance' over 'nepotism and casteism', while Congress leader in charge of communications, Randeep Surjewala, said that 'whatever the outcome', the election reflected that PM 'Narendra Modi's model of politics was getting decimated.'
The campaign
In Himachal Pradesh, the Congress government, led by the veteran Virbhadra Singh, battled charges of corruption, a patchy governance record, and history with the state witnessing a change in guard every five years. The BJP, mid-way in the campaign, declared senior leader Prem Kumar Dhumal as its CM face. All exit polls have predicted a clean BJP sweep.
But the real political battle has been in Gujarat, where BJP - led by CM Vijay Rupani - was seeking a sixth consecutive win in elections. The party's social coalition had fractured and economic policies - particularly GST - came under flak. But Prime Minister Narendra Modi personally led from the front, addressing dozens of rallies in his home state - defending the record of 'vikas' in Gujarat, focusing on his drive against corruption at the centre, making an emotional pitch about his Gujarati roots, and towards the end of the campaign, infusing it with the rhetoric of Hindutva and nationalism.
The newly elected Congress president Rahul Gandhi led the challenge, stitched alliances with particular caste leaders, particularly Hardik Patel, and focused on anti-incumbency - particularly joblessness and agrarian distress.
Pointing to the highlights of the campaign, Congress' Surjewala told HT, "For us, the highlight was an unnerved PM and a frustrated BJP refusing to bring up issues of Gujarat. Diversion and distraction was key to their campaign. And finally, it was the connect and affection Congress President Rahul Gandhi got from ordinary Gujaratis."
BJP saw it differently. Yadav said, "This election was fundamentally against nepotism and casteism. It showed that only slogans will not work; programmes for removal of poverty and development will prevail. The highlight was Modiji's appeal, BJP's performance oriented politics, and our organisational strength."
The implications
While exit polls have predicted a BJP win, both parties continued to project confidence over the weekend.
An upset win for the Congress in Gujarat will not only mark the revival of the party - which has continued to decline post its 2014 debacle - but also open up political possibilities, boost opposition morale and weaken PM Modi in the run up to crucial state elections in 2018 and the general elections in 2019.
And Congress knows the high stakes. Surjewala said, "Every election is important for each party. But whatever the outcome, the election has shown PM is mortally afraid of a resurgent Congress. Targeting Rahul Gandhi with all their might betrays BJP's nervousness."
Bhupender Yadav, however, laughs off Congress' claim. "Even if after losing Gujarat and Himachal, Congress want to believe it is resurgent and live in denial, so be it. They are living in their world of wonder and delusion. It is good for us. This claim of resurgence has no basis and the result will show it."
The party, buoyed by both its internal assessments and exit polls, believes it will retain the PM's home bastion 'comfortably' and show BJP remains India's dominant and most popular party.
Close