Woman accuses BJP MLA of rape, tries to immolate self near Adityanath's house
Updated on Apr 08, 2018 07:32 PM IST
The MLA says the allegations are part of criminal conspiracy to malign his image.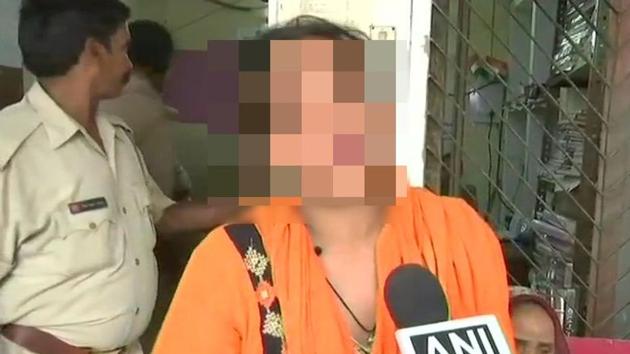 An 18-year-old girl accompanied by and four women of her family tried to immolate herself on Sunday in front of chief minister Yogi Adityanath's residence accusing BJP MLA Kuldeep Singh Sengar and his brother of rape and harassment, police said.
Security personnel outside the chief minister's residence foiled the self-immolation attempt and took them to Gautampalli police station. Adityanath was not in Lucknow on Sunday. Additional director general of police, (ADGP) Lucknow zone, Rajeev Krishna met the woman and her family and assured them of action as per findings of investigation.
However, the BJP MLA rubbished the rape allegations and said it was a conspiracy by criminal elements to malign his image.
The girl alleged that Sengar, who is MLA from Unnao's Bangarmau constituency, and his aides had raped her on July 4, 2017 but the police did not include his name in the FIR lodged in the matter. She said after the rape incident, she shifted to Delhi fearing attack by the MLA's aides. She alleged the MLA's men attacked her father on April 3 when she returned from Delhi and had been continuously harassing them.
Talking over phone, the MLA said the entire drama was scripted by two brothers, Mahesh Singh and Surendra Singh, who had long criminal background. The police also confirmed long criminal history of the two brothers that goes back 15 years.
"The girl, who had levelled these fake allegations is from their family and they were trying to malign his image for last few months. The same people even tried to malign my image by posting objectionable material on social media claiming my involvement in rape. I have complained to the Unnao police about this matter and even lodged a defamation suit against the family," Sengar said.
Narrating the entire sequence of event, superintendent of police (SP) of Unnao, Pushpanjali Devi said the girl's family had lodged an FIR under Sections 363/366 of the IPC for kidnapping a minor girl to compel her for marriage at Makhi police station of Unnao in June last year.
The SP said the girl was later rescued and three youths were sent to jail on charges of rape and under the Protection of Children from Sexual Offences (POCSO) Act after the girl alleged rape while recording her statement before a judicial magistrate. One of three accused's mother and sister were also accused but the police gave clean chit to them after their involvement was not established in the case, she added.
"The girl and her family had come up with new allegation of rape against the MLA. A fresh case of attack was also lodged by the girl's family on April 4 and the investigation in the case was on," Pushpanjali Devi.
ADGP of Lucknow Zone, Rajeev Krishna, said the investigation in the two cases had been transferred to Lucknow so that an inquiry could be conducted without any bias under supervision of a gazetted rank police officer. He said the action will be taken as per its findings.