Woman held in J-K for insulting CDS Rawat in post, granted bail
Dec 18, 2021 01:04 AM IST
India's first chief of defence staff (CDS) General Bipin Rawat, his wife Madhulika Raje Singh Rawat, and 11 others were killed on December 8 when an Indian Air Force (IAF) chopper crashed near Cooonor in Tamil Nadu
The Executive Magistrate of Jammu and Kashmir's Doda district on Friday granted bail to the former director of a school, Sabbah Haji, after she was arrested for calling Chief of Defence Staff (CDS) late General Bipin Rawat a "war criminal" in a social media post, web portal Bar and Bench reported.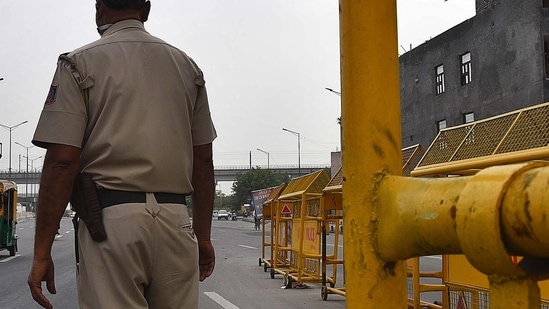 "Bail was granted to her on condition that she will remain present at women's police station Doda from 10am to 2pm for three days, December 14 to 17, and shall appear before the Executive Magistrate Doda on December 17," the portal quoted an official as saying on condition of anonymity said.
India's first chief of defence staff (CDS) General Bipin Rawat, his wife Madhulika Raje Singh Rawat, and 11 others were killed on December 8 when an Indian Air Force (IAF) chopper crashed near Cooonor in Tamil Nadu in an air tragedy that shocked the three services and came as a huge setback to the country's biggest military reforms since Independence.
The only survivor of the crash, Group Captain Varun Singh, died on Wednesday.