On 50th Test, Ravichandran Ashwin back at venue that started 'golden phase'
Updated on Jul 24, 2017 10:38 PM IST
Ravichandran Ashwin's 'golden phase', in which he has claimed 151 wickets in 24 Tests, started at Galle in 2015, and he is back at the same venue for India's opening Test against Sri Lanka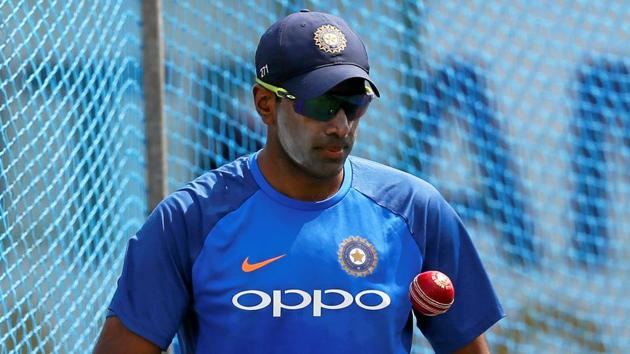 India's opening Test against Sri Lanka in Galle on Wednesday will be a special occasion for spin spearhead Ravichandran Ashwin. Having made his debut in 2011, the series opener will be the Tamil Nadu off-spinner's 50th Test appearance, a mark which has come in the midst of a fine run in the last 24 months.
The lanky bowler, who has a haul of 275 wickets in 49 Tests, was bubbling with enthusiasm at India's first practice session here on Monday. His 'golden phase', in which he has claimed 151 wickets in 24 Tests, started at this venue in 2015.
READ | Ravichandran Ashwin is a 'genius', says former Australia skipper Michael Clarke
"To come back to a place where I did really well in 2015 is like a dream come true because it was a momentous occasion… I was on the way back into the Test side and I got a six-for on the first day and went on to get a 10-for on the third day. It brings back a lot of good memories.
"And, 50th Test is definitely something that has come about. I am grateful to have gotten here. I think every Test match a blessing from here on," said Ashwin, adding, "I think I've done reasonably well as a cricketer."
READ | India vs Sri Lanka: KL Rahul to miss first cricket Test at Galle
Ashwin's recent run of form was rewarded when he was declared the ICC Cricketer of the Year in 2016 and he termed it the icing on the cake, singling out the 4-0 rout of England in the 2016 Test series and the Bangalore Test win (against Australia) among his special moments.
Ashwin believes he is a far better cricketer from his last visit to this beautiful coastal venue. He has changed from being a bowler desperate for success to someone who knows to take the bad day in his stride.
"I'm a lot calmer from what I was then (2015). I think I was a bit like a cat on a hot tin roof, so to say. I was looking forward to performing desperately because sometimes, like I have said, my performances need to be that much more better for me to get anywhere in my career, so I've always lived that way and it's kind of changed me over a period of time.
"I do take things in my stride --- bad days, ordinary days and mediocre days are a part of a cricketer's career. It's important to learn from that and try and get better. I think I've become a far better cricketer (compared to 2015). I just hope that if come back again (to the venue), I would be a far better cricketer than what I am today," said the 30-year-old who has picked up 99 wickets from 17 Tests in the last 12 months.
READ | Sri Lanka include uncapped Malinda Pushpakumara for Galle Test vs India
Ashwin's duel with Sri Lanka's Kumar Sangakkara was one of the highlights of the 2015 series. The Indian rated the dismissal of the former Sri Lanka captain in the second Test at the P Sara Oval as his top dismissal. "I think, getting Sangakkara here in Sri Lanka, especially in the second Test at the Saravanamuthu Stadium, AB de Villiers in Nagpur, probably Shaun Marsh in Sydney in the second innings…there have been quite a few good balls that I've bowled."
Even though Ashwin said experience had taught him not to set goals, the one thing he would like to change was his overseas record. Ashwin attributed his none-too-impressive record overseas to setting benchmarks and getting weighed down. "Playing all those overseas tours has shown me just how tough Test cricket can be. I've learned from that. I set far higher benchmarks because I expect a lot out of myself.
"In the first 25 Tests, I went on a difficult tour of Australia, for a finger spinner. Now, I realise it was difficult indeed. The one thing I'll pride myself on is that the second time I went there I was a far better bowler and put into practice what I learned on the first tour. I think I can hold my head high in that regard. Going forward, I don't think home or away really matters. I will try and do the things I've been doing over the last three years."
Asked if his equation with Virat Kohli had changed, he said, "It doesn't mean very much to me to be honest. As a cricketer I only want to be excellent, I don't want to be a survivor. I do think I'm intelligent enough to cope with it."