Why Ravi Shastri is better than Anil Kumble, reveals Indian cricket team insider
Jun 27, 2017 11:22 PM IST
Ravi Shastri is one of the front runners to take over as head coach of the Indian cricket team, after he threw in his hat for the role following the resignation of Anil Kumble
With Ravi Shastri throwing in the hat now for the job of India coach, one can't help but question whether the brouhaha last year over his application and its subsequent rejection was really worth it.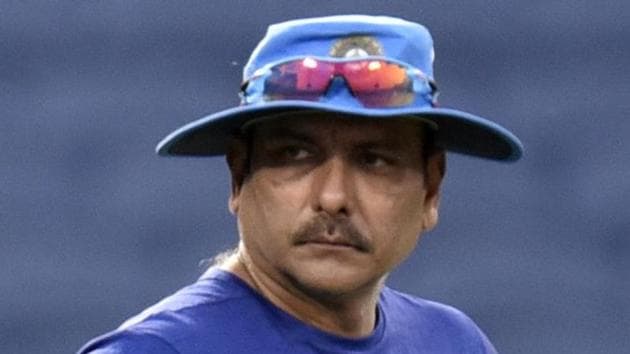 The Cricket Advisory Committee (CAC), led by Sourav Ganguly, had taken exception to the fact that he had not appeared for the interview in person, holidaying as he was in Thailand, and appointed Anil Kumble to take his place.
There is little doubt that Shastri gelled better with skipper Virat Kohli than the more workmanlike Kumble.
READ | Anil Kumble-Virat Kohli rift should've been handled better: Sourav Ganguly
Fielding coach R Sridhar, who has worked for three years and has been part of the team with both Shastri and Kumble, spells out the difference.
"Shastri was somebody who was character-based. He wanted characters in the team, so he worked on that kind of approach," says Sridhar. "He wanted to take that approach to the field. Kumble was someone who wanted to achieve excellence in his own way."
"They were two different people, they cannot be the same," added Sridhar.
But what he hints at, even though careful in not saying it in as many words, was the fact that Kumble should have followed Kohli's pack more than the other way around.
READ | To teach Virat Kohli a lesson, mechanical engineer applies for India coach's job
"What is important in today's cricket as a leader is to follow the energies within the group. It is important to be receptive. You have to yield to the demands of the group and you have to make sure that each guy is in the best possible space," says Sridhar.
That probably means a different, less fatherly approach -- at best, an inspirational speech in the morning that Shastri can deliver quite effectively in his stentorian accent to charge up the boys. But nothing more, as captain Kohli needs to be the all-round boss.
Kohli and his boys fancy themselves having enough experience to take charge of everything and need a helping hand from the coach and plenty of trust, something Kumble failed to earn, it seems.
READ | World Cup-winning Gary Kirsten finally speaks on next India coach
"The current Indian team has some great experience. So we should allow that experience to take over and be inclusive and take the best possible decisions for the team. What is important to be a good leader is to be a good follower," says Sridhar.
The last line probably says it all. To lead Kohli, you have to let him do his own things. That is what probably makes Shastri the hottest contender.
The transition shouldn't be that big an issue. Sridhar feels the team is well-equipped for that.
"Look, they are a professional outfit and they go about their business. Each guy is quite busy and taken up in his own preparations for each match. They know what to do and whom to speak to, and what to get out of the coaches. They are the best judges as how they need to prepare," adds Sridhar.