Mamata backs Aamir, SRK and Rahman; ready to protest in Delhi
Updated on Nov 26, 2015 07:13 PM IST
Extending support to Bollywood star Aamir Khan, West Bengal chief minister Mamata Banerjee said on Thursday it is his democratic right to say what he felt and no one has the right to ask someone to leave India as it belongs to everyone.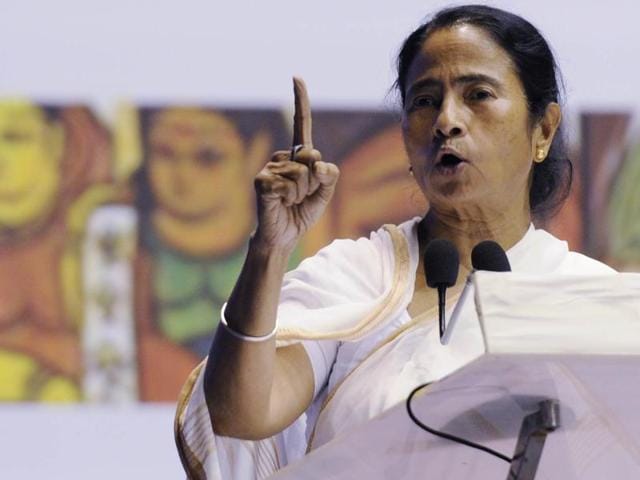 West Bengal chief minister Mamata Banerjee on Thursday came out in support of Aamir Khan, Shah Rukh Khan and AR Rahman — three celebrities engulfed in a raging row over religious intolerance in the country.
The feisty chief minister, speaking at one of the largest congregation of Muslims organised by the Jamiat Ulema-e-Hind in Kolkata, said she was ready to protest in Delhi, if needed, against intolerance.
"Since childhood I know the Indian Constitution allows freedom of speech. Everybody has the right to express opinions. Aamir Khan said what he felt. His wife said what she felt. Shah Rukh Khan and Rahman also spoke on the issue. But why they are being targeted thereafter? This is our motherland. Who are you to tell us to leave this country and stay in Pakistan?" Banerjee said.
A raft of BJP and Hindu right-wing leaders had called the two Khans traitors and asked them to leave the country if they felt India was unsafe.
Banerjee warned that she could take her protest against growing intolerance to the national capital. "They (filmstars) are now receiving threats. How can that be? Do not forget Delhi is the capital of this democratic country. Not only in Bengal, but also in Delhi I can protest if the need arises," she thundered.
She said people would oust the BJP from power because of the growing intolerance in the country.
"They (BJP) are now dictating who will eat what. Our Constitution allows me to eat whatever I want to, wear what I want, go where I please. It is my personal choice. Now they are trying to curb that. Some people (Hindu rightist groups) wanted a ban on the consumption of a certain meat (beef) during Durga Puja. I ask them why? As long as I am here, I will not allow such intolerance here," she said.
Banerjee, whose Trinamool Congress was part of the NDA when Atal Bihari Vajpayee was Prime Minister, accused the BJP of using the CBI to gag her.
"When someone raises his or her voice, they are unleashing the CBI. Send me to jail if you want. Nothing will happen to me. I will get some rest. Mithun Chakraborty is so scared now that he is not keeping any communication with me. They are threatening him," she said.
Veteran Bollywood star Chakraborty, now a Trinamool Congress MP, was questioned by the CBI over a chit fund scam.
Aamir has been facing the heat from Hindu radical leaders and groups since speaking at an awards function in Delhi on Monday about a "growing despondency" he had felt in India for the past six to eight months. "When I sit at home and talk to Kiran, for the first time she said, 'Should we move out of India?' Now that's a very disastrous and a big comment to make to me," he said.
Similarly, Shah Rukh too was targeted when he talked about intolerance on his 50th birthday.
The chief minister had defended Shah Rukh, the brand ambassador of West Bengal, when controversial BJP leaders such as Yogi Adityanath equated the Bollywood superstar with Hafiz Saeed, the founder of the Pakistan-based Lashkar-e-Taiba terror group.
Oscar-winning musician Rahman has been branded a heretic and a fatwa issued against him for composing the music of Iranian director Majid Majidi's film, Muhammad: Messenger of God.
Personalise your news feed. Follow trending topics