Congress parts ways with JMM, JVM-P in Jharkhand
Hindustan Times |
, Ranchi
B Vijay Murty
Nov 01, 2014 12:21 AM IST
Congress on Friday called off its alliance with ruling JMM in poll-bound Jharkhand after sharing power for some 16 months in the tribal-dominated state.
The Congress broke off its alliance with the ruling Jharkhand Mukti Morcha (JMM) on Friday after sharing power for about 16 months, boosting the chances of the BJP which has seen a string of electoral successes this year.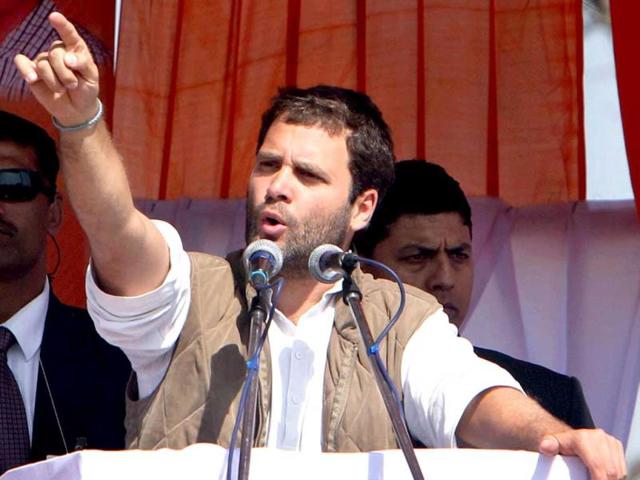 The separation came after strong disagreement over sharing of seats for the five-phase polls scheduled to begin on November 25 in the tribal-dominated state.
Chief minister Hemant Soren, JMM's most powerful young face, announced that his party would take this as an opportunity to prove its mettle by contesting all 81 assembly seats, accusing the Congress of ditching him at the last minute. Congress leaders said the party would contest the election along with RJD and JD(U).
"It had become imperative for us to separate in the larger interest of our party and senior leaders," said Congress' general secretary and Jharkhand in-charge B K Hariprasad.
Congress insiders said the JMM was unwilling to part with a few seats, mainly Ghatsila, Jamtara and Pakur. "They pressurised us to contest only 41 seats. We agreed. Even then they ditched us at the last moment. The Congress's move is apparently aimed at giving the BJP a walkover," said JMM vice-president Vinod Pandey.
"Keep watching the developments as they unfold in our favour," said an elated Raghuvar Das, a probable chief ministerial candidate for BJP.
Alliance talks between the Congress's and Babulal Marandi's JVM-P also fell through on Friday reportedly over seat sharing. The JMM-Congress split has also cast doubts over the continuation of the Hemant Soren government. Both the Congress and the RJD are reportedly planning to withdraw support pushing the government into minority, which would mean polls will be held under President's rule.
JMM insiders said Soren may not wait for the withdrawal of support and choose to resign.