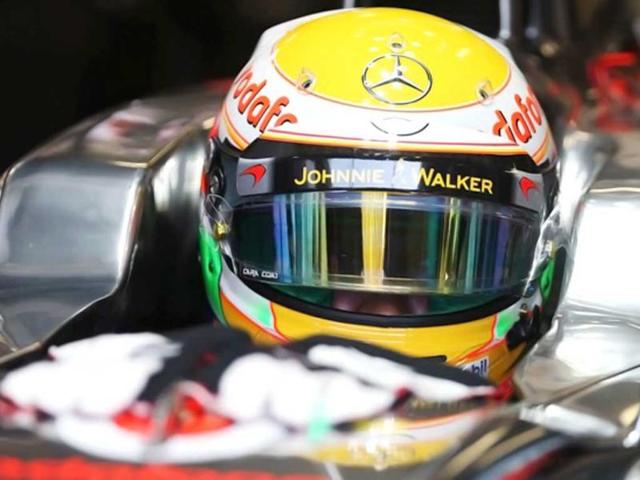 Hamilton moves to Mercedes, Schumacher's future in doubt
Former Formula One champion Lewis Hamilton will leave McLaren and will be replaced by Sauber's Mexican driver Sergio Perez at the start of the 2013 season, McLaren said in a statement today.
UPDATED ON SEP 28, 2012 02:32 PM IST
A wave of speculation swept Formula One when former F1 team boss Eddie Jordan mentioned during a BBC broadcast that Lewis Hamilton would switch to Mercedes AMG F1 from 2013. That speculation was put to rest when it was confirmed that Hamilton would move from McLaren to the German team, with Mexico's Sergio Perez taking his seat with the British team.


It's an announcement that leaves former seven-time world champion Michael Schumacher with few options to find a seat for next year should he want to continue in F1. Speaking to HT at last year's Indian Grand Prix, the German had often stated that the real potential of Mercedes "won't be seen until 2013". Which left many to assume that he would remain with the team after his three-year contract with the team expired at the end of this year.
News of Hamilton's switch, however, indicates that the top brass at Mercedes are keen to get a fast, young and marketable driver to partner Nico Rosberg who has statistically outperformed Schumacher since the two became teammates in 2010.
Motorsport website autosport.com reported that Schumacher's management team had been seen holding lengthy discussions with the Sauber F1 team, where there will be a vacancy following Perez's departure to McLaren.
Perez had been tipped to replace Felipe Massa next year at Ferrari due to his inclusion in the Italian team's young driver program and because of his three impressive podium finishes with the team.
However, Ferrari president Luca Di Montezemolo had stated, following Perez's, impressive drive at this year's Italian GP, that the 22-year-old Mexican was "not ready" to race at Ferrari.
Sauber are rumored to be interested in signing Jamie Alguersuari and may not be receptive towards the idea of Schumacher driving for the Swiss-based team.
Close