Juveniles feel remorse, are capable of reform: Ex-CJI Altamas Kabir
Updated on May 22, 2015 12:42 PM IST
Altamas Kabir, the 39th Chief Justice of India (CJI), who has delivered several landmark judgments on human rights spoke to HT about the new Juvenile Justice Act and juvenile rights.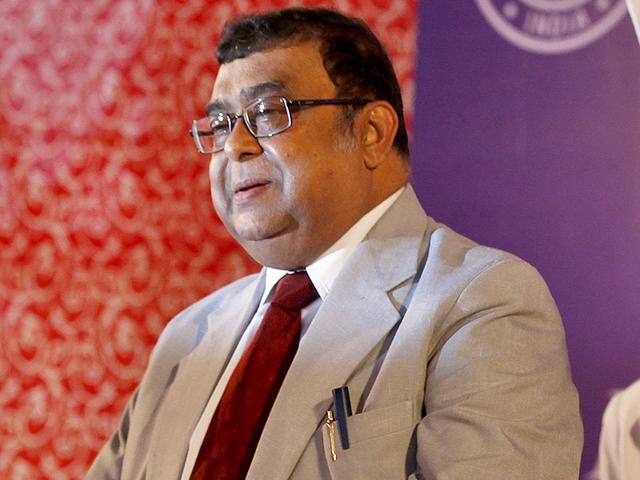 Hindustan Times |
, New Delhi
Avantika Mehta
Altamas Kabir, the 39th chief justice of India, is widely known for many landmark judgments on human rights and juvenile justice. It was his decision to try the juvenile accused in the December 16 gangrape under the Juvenile Justice Act contrary to Subramaniam Swamy's plea to try him as an adult at that time.
In this exclusive interview, Kabir talks about the new Juvenile Justice Act, his personal experience working with kids in conflict with the law, and his grievances with the current bill which will soon become a law.
What are your objections against changes that will be brought in by the new Juvenile Justice Act?

The new law will treat a person under 18 as a juvenile for some portions of the law and then treat them as adults for the purpose of other parts of the act. This militates against each other. It is contrary to the UN convention on child rights, which says all persons under 18 are to be treated as children. This new law creates discrimination between certain children who would be treated as adults in an adult court and can be imprisoned on adult terms.

But, juveniles who commit petty crimes and juveniles capable of committing heinous crimes will not benefit from the same sort of sentencing. The law cannot be blind to the nature of the crime, can it?

Yes, it cannot. But under the old law a child committing a petty crime is not being treated the same as a child committing a heinous crime. There are levels of punishment available under the JJA 2000 and has gradations — petty offenders are given punishments like warning, community work; for heinous crimes the punishment is three years. This is not the same.

Some critics believe the three-year period is too arbitrary. How would you counter that?

It has not been done just like that. The object of the 2000 act was rehabilitation and restitution, not retribution. The object was not to put a child into a situation where he or she will ultimately be lost to the society. A child's brain, as per the findings of the MacArther Foundation, keeps developing till the age of 22-23 years and during this time he or she can be remodeled into a productive citizen and not become a danger to the society. The law seeks to use this time to do good and not harm the child.

Critics also say that a prison will act as a future deterrent for these children in conflict with the law. That it will "teach them a valuable lesson." Do you agree?

I do not. A child who has been punished at 16 may get out of prison after 14-16 years of jail time. He will come out at the age of 32 and will have completely lost his childhood. At that time, with prison conditions being the way they are, he cannot come out as anybody but a hardened criminal and a menace to society.

Studies have shown that the large number of juveniles in conflict with the law are from disenfranchised backgrounds. Is there a worry that the law will end up targeting already vulnerable children?

I would not say that directly, but, yes, it will cover that. Among the juveniles involved with crimes, it will definitely affect them in a greater degree.
You and your wife have actively worked with such juveniles. What has your experience been?

In my experience, when I meet the younger children at the Juvenile Justice Board or otherwise, they do not even know what is happening, what is going on or why they are there. In the case of grievous crimes and older children, I do feel like they come to realise and have an understanding of the nature of their crime and feel remorse. It is another thing that their lawyers coach them to deny everything, but if you catch them without one, you will see a child that can be reformed.
Many victims feel that justice has not been done when the juvenile, who has committed a crime against them, is punished for three years. What about their rights?
The new law does not address this issue either — after all, on the face of it, it purports to hold dear the objectives of restitution and rehabilitation, not victims' rights. If we must do something for this issue, then ideally we should simply go back to the 1986 act. This will bring the age of juvenility down to 16 and we can do with our children what we like.
This debate was sparked again due after the juvenile's involvement in the December 16 gangrape, who will be released shortly. Do you believe he will be reformed by then?
Well, contrary to reports, the judgment of the juvenile board clearly says he was not one of the most brutal yet reporting is different. I do think that the spotlight has been kept on the December 16 juvenile — who fits this profile of being a disenfranchised child — in such a fashion that the system was brought into disrepute.

Read: