Mufti Sayeed's dark hour: Militants released for abducted daughter
Kashmiri leader was home minister in the VP Singh government in December 1989 when he faced a crisis which became his 'guilt'.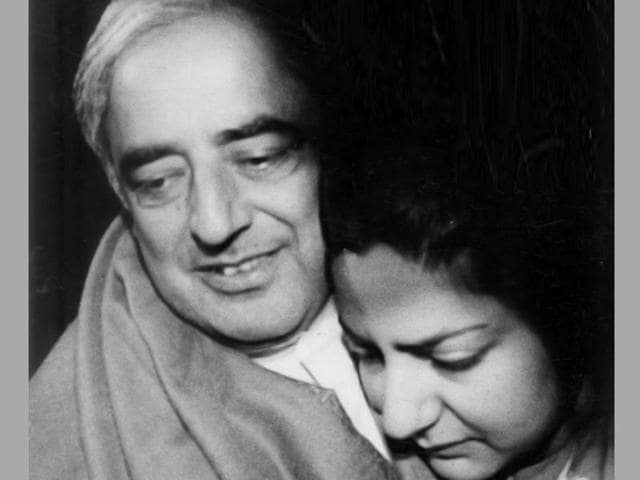 Updated on Jan 08, 2016 01:39 AM IST
My first visit to the turbulent Valley was in 1989. Rubaiya Sayeed, the young 23-year-old daughter of then union home minister Mufti Sayeed, had just been released in exchange for five militants and Srinagar was throbbing with excitement.
The Farooq Abdullah government in the state which had been forced to release five militants belonging to the Jammu and Kashmir Liberation Front was near absent. The administration was gripped by fear as it watched its people take to the streets--in the thousands, sometimes even in the lakhs--shouting slogans of 'hum ky chahte, azadi' (we want freedom) and 'Jo kare khuda ka khauf, utha le Kalashnikov.' (Those who fear God, should pick up the Kalashnikov.)
The militants had succeeded in getting five of their comrades released in exchange for the home minister's daughter and the entire Valley was celebrating. The release also proved to be a tipping point that tilted the scales fairly and squarely in the direction of the armed struggle that had just reared its head in Jammu and Kashmir.
Read: Mufti Mohammad Sayeed: Much more than Delhi's man in Kashmir
Ironically, Mufti Sayeed, a Kashmiri, had helped that process. He'd barely been sworn in on December 2 and found himself in the thick of a crisis barely six days later when he got news on December 8 that his daughter had been dragged out of a Matador car and whisked away.
Mufti was in fact chairing his first security meeting as home minister when he learnt of the kidnapping. He knew what a grave mistake he was making by reacting as a father rather than as the all-important home minister but he buckled under the weight of parental emotion.
His first and only response was to get his daughter out at any cost and for this he used every connection and they ranged from Intelligence Bureau officials to high court judges to ministerial colleagues like IK Gujral and the then prime minister VP Singh too.
Read: Key political milestones in Mufti Mohammad Sayeed's life
The exact sequence of events was revealed to me by then chief minister Farooq Abdullah, who in a bold interview said: "... in the middle of the night then Prime Minister VP Singh called me saying, Doctor Saab we are sending a team. Please help release her. At five o' clock in the morning, I find at my door Mr Gujral, Arif Mohammed Khan and MK Narayanan. These three fellows sat down in the hamam which was the warmest room.
"It was December and these guys were shivering. I gave them kahwa to warm them up and told my chief secretary and Mr (AS) Dulat (then IB chief in Srinagar) to brief them. I must say, to the credit of Arif, he told Mr Gujral, I'm very sorry, this is not what we have been told in the Cabinet. What we had been told was very different. He suggested that they fly back to Delhi to brief the PM and tell him to use diplomatic pressure to get the girl released. Mr Gujral said no, no, we have got the authority and if he (Farooq Abdullah) does not release the militants then we are going to dismiss him."
Read: Mufti's demise leaves huge void: PM, Prez condole his death
I remember asking Farooq Abdullah if they said they would dismiss him as bluntly as that and he replied, "Yes, straight to my face and I said, wonderful, if the Government of India wants to sink India, then go ahead and give it to me in writing. I told my chief secretary to please take a note that such and such team has come, that they have the PM's and Cabinet's orders that the five militants have to be released at all costs. Whatever the cost to the country and therefore whatever the onus, whatever happens here, to the country will be because of the Government of India. Get them to sign this."
Senior ministers of the VP Singh government actually signed and Abdullah says he sent the note, along with a report to the President of India.
Of course, Mufti Sayeed, a sagacious politician, will be judged by history more kindly and not just for the way he reacted to his daughter's kidnapping. He wanted to leave a legacy that would credit him for trying to bridge the gap between Jammu and Kashmir by allying with the BJP.
The jury is still out on that but as he travels on his final journey, I am reminded of what he told me a few months back after being sworn in as the chief minister. Speaking of reacting like a father rather than a home minister, he said, "That is a guilt I will carry to my grave."
He, indeed, did.
Close Story
Personalise your news feed. Follow trending topics