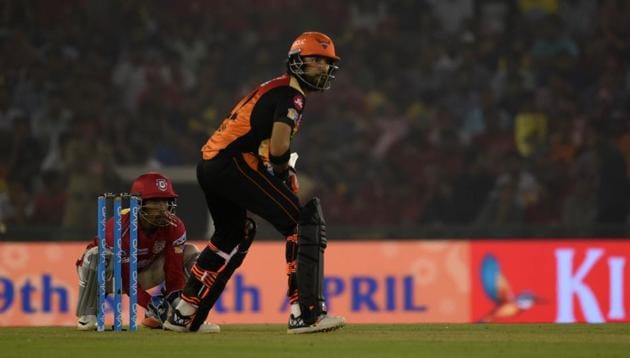 IPL 2017: Yuvraj Singh faces a test for survival
Yuvraj Singh has run up a string of low scores in the Indian Premier League following his century against England in One-Day Internationals. He needs to perform ahead of Champions Trophy
UPDATED ON MAY 02, 2017 12:44 AM IST
The impression of an elegant knock lingers on for long even if the resulting score isn't substantial enough. Yuvraj Singh's knocks, even if insignificant, stand out because of the elegant yet powerful shots that build them.
The hero of India's 2007 World T20 and 2011 World Cup triumphs, however, is struggling in IPL 2017 as he looks to secure a spot in India's squad for Champions Trophy to be held next month.
Yuvraj, who came into IPL following a 127-ball 150 against England in the last ODI series, would love to summon the fighting spirit that helped him overcome a bout of cancer and make a statement.
READ | Tough road ahead for Delhi Daredevils as they take on Sunrisers Hyderabad
With unflinching support from Virat Kohli and a worthy reputation to back him up, he has been hanging in there. His 150 at Cuttack in the second ODI in his comeback ODI series came after a string of ordinary scores in T20Is. But was that century a flash in the pan? India would hope not.
Inconsistency
In the ongoing IPL, barring a 62 against Royal Challengers Bangalore, the Sunrisers Hyderabad batsman has failed to get past 26 in any of the remaining six innings.
In the T20 Internationals for India, Yuvraj has not been able to score more than 35 in any of the games he has played since 2016. His last fifty in T20Is came in 2014.
READ | Yuvraj Singh plays 'peacemaker' after Robin Uthappa-Siddarth Kaul clash in IPL
After that century and 45 against England in ODIs, he has not been able to do justice to his reputation.The big concern is that he has fallen regularly to seamers in IPL.
On four occasions out of six, the left-hander fell to pacers– Chris Morris (vs DD), Chris Woakes (vs KKR), Hardik Pandya (vs MI) and Tymal Mills (vs RCB).
Considering that the Champions Trophy will be played in England and the teams will pack their line-up with fast bowlers, it is not an ideal situation for Yuvraj.
Permutation and combinations
Yuvraj will face competition for a spot in the eleven at Champions Trophy even if he makes the squad. In ODIs, he usually bats at No. 4. He is preceded by skipper Virat Kohli at No. 3 and is followed by MS Dhoni at No. 5.
Kohli and Dhoni have been an integral part of the Indian ODI set-up for the past few years.
READ | Kings XI Punjab desperate for IPL consistency vs solid Sunrisers Hyderabad
Both Rohit Sharma, back from injury, and Shikhar Dhawan, who is back in form, are likely to return and open the innings. The reliable Ajinkya Rahane will also have to be fitted in the middle-order. Kedar Jadhav at No. 6 also seems a strong contender following a century and 90 against England.
Others too are breathing down his neck. Middle-order batsman Manish Pandey has been in tremendous form for KKR, having scored two half-centuries and a 45 so far.He was also part of the ODI series against New Zealand, where he batted at Nos. 4, 5 and 6.
Apart from him, KKR skipper Gautam Gambhir is currently the second-highest run-getter for KKR and is making the right noises.
All this leaves Yuvraj's place in doubt. However, the fact that he can double up as a spinner, lending India allround skills, and his experience can give him the edge. But for that he needs to perform, not just with the bat but with ball too.
Close