Denied chance to be India's first, Ganga Kumari set to be Rajasthan's first transgender cop
Hindustan Times |
HT Correspondent
Nov 13, 2017 08:56 PM IST
Rajasthan High Court directs police department to appoint Ganga Kumari as constable within six weeks and treat her appointment from 2015 for purpose of seniority.
Twenty-four-year old Ganga Kumari is all set to be Rajasthan's first and India's third transgender to join a state police force. A two-year-long legal battle has finally borne fruit for Kumari, who could've become the first transgender ever to don the police uniform in March 2015, when Rajasthan Police officials put her joining on hold owing to her gender and reported lack of clarity of rules.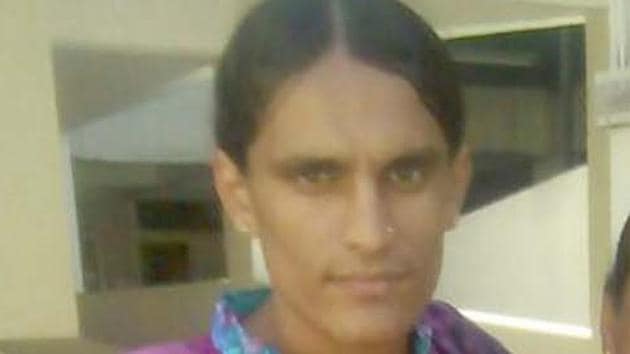 The Rajasthan High Court on Monday directed the state government to appoint Kumari within six weeks and treat her appointment from 2015 for purpose of seniority.
"I am very happy that my long struggle has finally come to an end, but I will always miss being the first transgender in a state police force," she told HT over telephone from her native Jakhari village in Jalore district.
While Kumari's batch mates joined duty in October last year, she was denied the chance after doctors discovered during the medical examination that she was a hermaphrodite (transgender) and, owing to lack of clarity on rules, her file was referred to the police headquarters in Jaipur, which, in turn, sent it to the home department.
As police officials delayed taking a decision, Kumari moved Rajasthan high court in December 2015.
"The court said that the Constitution is gender neutral and no citizen can be discriminated against on the basis of gender. She will be first transgender to be appointed (as constable) in the state police in Rajasthan and third transgender in India," Kumari's lawyer R S Rathore told HT.
The state police had advertised for recruitment of 12,178 constables in 2013. More than 125,000 candidates appeared for the test. Kumari, then 22, had cleared the written and, later, physical exam in March 2015 before officials developed cold feet on her joining.
Kumari said she never faced any problems when she went to school and college in Raniwada town. "I have lost two years and will be claiming the legal expenses from the government," she added.
The Supreme Court, in April 2015, had acknowledged transgenders as 'third gender' that is neither male nor female. The apex court also had held that because transgender people were treated as socially and economically backward classes, they will be granted reservations in admissions to educational institutions and jobs.
However, in most states, the community is yet to get even identity cards.