Mukundra villagers want compensation quadrupled, put question on tiger plan
Updated on Dec 06, 2017 08:28 PM IST
The wait to introduce tigers into the Mukundra Hills Tiger Reserve (MHTR) is likely to get longer with villagers living inside the protected forest area refusing to be rehabilitated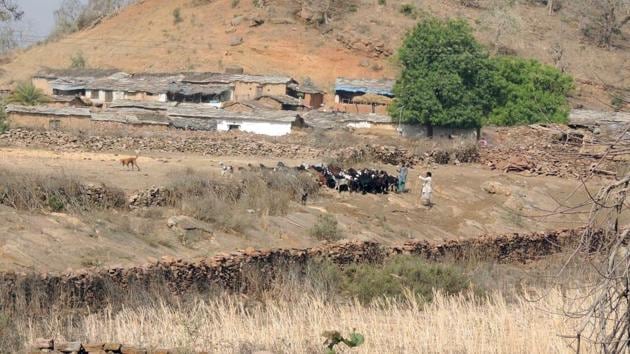 The wait to introduce tigers into the Mukundra Hills Tiger Reserve (MHTR) is likely to get longer with villagers living inside the protected forest area refusing to be rehabilitated.
The locals claim that the compensation offered to them is not sufficient and they want the government to raise it by four times. Of the 14 villages located inside MHTR, which was notified as third tiger reserve in Rajasthan in 2013, only two have been rehabilitated so far.
The National Tiger Conservation Authority (NTCA) had earlier approved to shift three tigers – two females and a male -- from Ranthambore National Park to MHTR by the end of this month. Created after merjing wildlife sanctuaries of Kota, Bundi, Jhalawar, and Chittorgarh districts, MHTR currently has no tiger.
Now, even as MHTR is waiting eagerly to hear the roar of the first tigers, the rehabilitation of villages located in the reserve remains a thorny issue. Only two villages — Lakshmipura and Kharli Baori — have been relocated so far.
The residents of the other 12 villages are not satisfied with the compensation.
Based on the National Tiger Conservation Authority norms, wildlife department had promised Rs 10 lakh to every adult and compensation for land as per District level committee (DLC) rates.
"Villagers are ready to move out but the existing compensation is not acceptable. Government should propose a revised package. Translocation of tigers without shifting out the villages will only lead to man-animal conflict," said Nandlal Meghwal (42), sarpanch of Dolya gram panchayat. Meghwal's Girdharpura village is also situated inside the MHTR.
Meghwal said the government should expeditiously approve the "revised relocation package so that villagers can move out of the MHTR prior to tiger reintroduction".
Forty-year-old Pooranmal, another resident of Girdharpura says there are no facilities in the villages like roads, schools, and drinking water supply, so villagers want to shift out but compensation should be justified. He said villagers want four times the compensation offered and land.
Deputy conservator of forests, MHTR, SR Yadav says that relocation of the villages was a priority but "but village relocation and tiger reintroduction will take place simultaneously and are not separate processes".
He said that the wildlife department has sent a revised relocation package to the state government for approval. "Around 100 hectares of forest land has been identified in Lakhawa area of Kota for rehabilitation of the relocated villagers. For this, a proposal has been sent to the Union government through state government for approval," he said.
"It is not that the Tigers cannot be reintroduced into MHTR without relocation of the villages. Ranthmabhore and Sariska still have villages inside the reserve area," he said, adding the "village relocation will be a voluntary process and not forced one".
As per wildlife department officials, the 12 villages are home to 4,000 individuals of which 1500 are adults and entitled to compensation.
Contacted, district collector, Kota, Rohit Gupta, confirmed that the revised relocation package has been sent to the state government for approval but denied having any more details.
Meanwhile, wildlife department officials took some villagers to Ranthambhore for creating awareness among them and to motivate them for relocation from MHTR.
Former Deputy Conservator of Forest and now wildlife activist, Sunayan Sharma does not consider relocation of villagers as a prerequisite condition for tiger translocation. "There were 27 villages inside Sariska when tigers were reintroduced there in 2008. It still has 26 villages but the tiger population has grown from two to 14 in Sariska," said Sharma
Spread over 759.99 square kilometers, MHTR has a core area of 417.17 square km and buffer area of around 342.82 square km.
The notification for the MHTR was issued by previous Congress government in state in 2013
Close Story
Personalise your news feed. Follow trending topics