Bengal education minister to set up hospital for dogs in wife's memory
Published on Jan 22, 2018 01:00 PM IST
It would also help Kolkata overcome the shortage of hospitals, the minister hopes.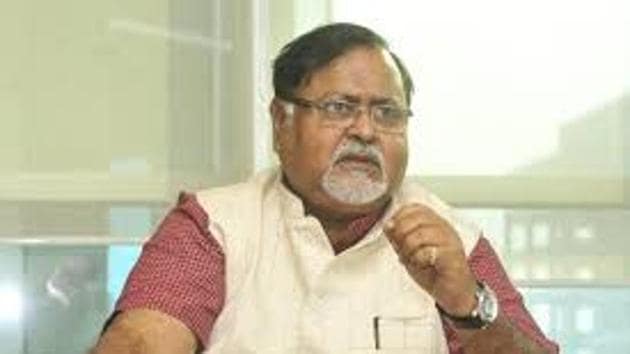 West Bengal education minister Partha Chatterjee has decided to set up a hospital for dogs in Kolkata in the memory of his wife who passed away in July 2017.
He has also set up a trust to build and run the treatment centre that will be named Babli Chatterjee Memorial Pet Hospital.
Read: Won't allow processions with weapons: Mamata throws challenge at RSS, VHP
The minister, whose daughter lives abroad, stays alone with as many as six dogs giving him company in his residence at Naktala in south Kolkata.
"Babli was a dog- lover in true sense. There are six dogs in our family now that include two St. Bernards, Golden Retriever and Pug. As long she was fit, she used to take care of them that including feeding them, giving them medicines and taking them to vets. Even when she went to sleep at night, her pets were her companions. So I thought that a hospital for dogs will be the best way to keep her memories alive," Chatterjee said. His wife was only in her mid-fifties when she passed away.
Though meant for dogs, the units will also be able to treat cats.
Read: Mamata gets D.Litt from Calcutta varsity, oppn says institute has lost its prestige
The minister, too, is not only fond of dogs but also went to great lengths to sacrifice for the comfort of the pets.
Often after returning home from late night party or administrative meetings he did not find room on his bed, since it was occupied by his pets, and he would spend the night on a couch.
Chatterjee, who became an MLA for the first time in 2001, leads an extremely busy schedule. The many hats that he wears -- minister for education, parliamentary affairs and spokesperson for the party in Bengal -- does not leave him much time for leisure. "But when I return at night my pets give me company," said the minister.
Read: Mamata's pro-poor policies alone may not be enough to stop BJP in Bengal
The minister also guards the privacy of his pets. He never posts pictures with them on social media and does not allow outsiders to click their pictures.
Chatterjee, who used to work for Andrew Yule & Co, a central government undertaking, before joining politics, was always a dog lover.
"The trust has a plot of 17 acres near Baghajatin railway station in south Kolkata, where the hospital will be set up," he said. However, Chatterjee refused to divulge the project cost.
"In Kolkata, there is an acute shortage of sophisticated pet hospitals and my wife often mentioned it. The trust authorities have already started interacting with renowned veterinary doctors about the facilities than can be provided there. I have asked the authorities to complete the project as quickly as possible," Chatterjee said.
In June 2015 ruling Trinamool Congress suffered an unsavoury controversy when influential legislator, Dr Nirmal Maji, referred the dog of one of his relatives to state-run SSKM Hospital to carry out dialysis. The controversy heightened when the director of the hospital Dr Pradip Mitra was removed from his position days after he refused treatment of the animal there.
Personalise your news feed. Follow trending topics