Lohri 2023: Shubh muhurat, samagri, rituals and all you want to know
Jan 11, 2023 08:20 PM IST
Lohri 2023: From shubh muhurat to the story of Dulha Bhatti, know all about the festival here.
Lohri 2023: The special day is almost here. Every year, Lohri is celebrated with a whole lot of grandeur and pomp. Mainly celebrated in Northern part of India, Lohri observes the last of the few coldest days of the year, before it starts to get warmer. States such as Punjab, Haryana, Delhi, Himachal Pradesh and Jammu celebrate Lohri with a whole lot of happiness and festivities. Lohri is also associated with Dulha Bhatti – a son of Punjab who rebelled against Akbar, and was referred to as the Robin Hood of his times. Dulha Bhatti is known for looting the rich and giving it to the poor and the oppressed.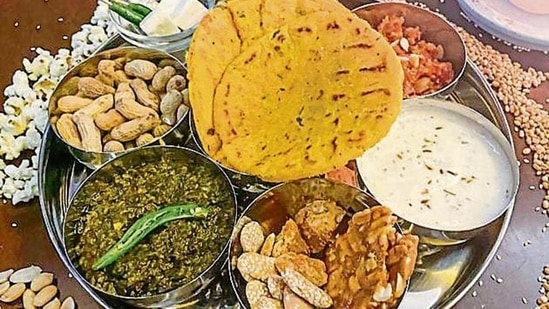 Lohri is mainly observed a day before Makar Sankranti. This is the time of the year when people gather around the bonfire and celebrate the day with their family and friends. They arrange homemade snacks, dance, music and observe the last few days of winter, and mainly the winter harvest. Lohri is the time when the winter crops start to be harvested, and people celebrate it.
ALSO READ: Lohri 2023: 6 traditions of the harvest festival you should know about
As we gear up to celebrate the festival, take a look at the Shubh muhurat, samagri required and the rituals of the day:
Shubh muhurat:
According to Drik Panchang, Lohri will be celebrated on January 14, and 8:57Pm is the moment to celebrate the festival. Brahma Muhurta will start from 05:27 AM and will go on till 06:21 AM. Godhuli Muhurta will start from 05:42 PM and will end at 06:10 PM.
Puja rituals and samagri:
Lohri is celebrated by lighting a fire in a safe space, and gathering around it with friends, family, and near ones. People engage in music and dance, and festivities, as they share a meal together. Sweet dishes such as gajak, jaggery, rewri, gajrela and til-gur laddoos are prepared and are had together.
Lohri also celebrates the greatness of Dulha Bhatti who worked in giving better living conditions to the people. He was famously known for rescuing women held as slaves by the Mughal emperors and arranging their weddings.