4 lifestyle changes to prevent heart attack amid cold wave
Jan 09, 2023 06:12 PM IST
Winter has its own charm but at the same it is the season to be extremely careful when it comes to managing chronic health conditions. Here are some lifestyle changes to reduce risk of heart attack.
Winter has its own charm but at the same it is the season to be extremely careful when it comes to managing chronic health conditions such as heart disease and diabetes. To keep the body warm, our heart has to work extremely hard to pump oxygen. The cold weather also causes the arteries to constrict and thus the blood and oxygen flow to the heart also gets affected and increases possibility of blood clots which in turn raises heart attack or stroke risk. Winter season requires you to take care of your heart and this can be done by making some healthy changes in the lifestyle. (Also read: Ischemic Heart Disease: Causes, risk factors, symptoms, diagnosis, treatment of coronary heart disease)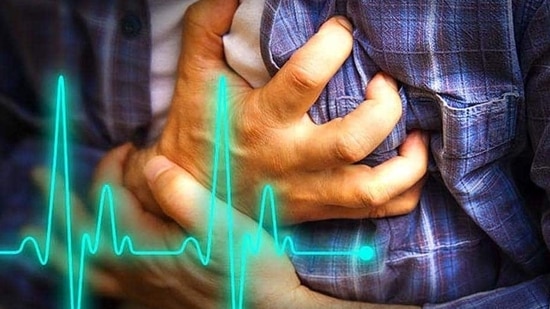 Staying active in winter is quite a challenge and people may find it difficult to jump out of their beds and head to gym. One may also be tempted to indulge in high-calorie winter delicacies like hot gulab jamun, gajar ka halwa and chhole bhature as the appetite is usually good and the tendency to snack increases. To keep all these risk factors of heart attack in control in winter, here are some lifestyle changes suggested by Dr Aparna Jaswal - Director, Cardiac Pacing and Electrophysiology
Fortis Escorts Heart Institute, Okhla Road, New Delhi to keep your heart health in top shape.
Regular exercise
The first lifestyle change that we need to inculcate during winter season is that we must continue to do our daily exercise. The exercise, however, should not be done early in the morning but a little late when there is sun as it's extremely cold in early hours of the day. Exercise is extremely important and must continue through the winters. You may even choose to do your exercise indoors in a warm room.
Avoid too much salt
It's important to understand that one must limit the amount of salt. All of us have a tendency during winters to eat food which is high in salt. Limiting consumption of salt is integral so that we can keep our blood pressure under control. So, it's important to control the amount of salt you take.
Avoid high sugar diet
It's a well-known habit to increase the quantity of sugar in food during winters. People may like to indulge in sweets like gajar ka halwa and gulab jamun. The intake of these sweets should be minimised and should not be taken in excessive amount. Both salt and sugar intake are detrimental to one's health, and should be reduced.
Say no to alcohol
We all are aware that the number of parties increase during the winter months during these celebrations. One must contain the amount of alcohol intake. Alcohol is known to be a contributor to significant number of issues, including arrhythmia of the heart. It can have serious consequences on your heart health, and other aspects of health.
Follow more stories on Facebook & Twitter
Topics