Dealing with UTI post Covid: Tips to prevent the infection
Post Covid, a lot of patients are complaining of urinary tract infection (UTI) due to steroid use and uncontrolled diabetes. Doctor gives tips to prevent the infection.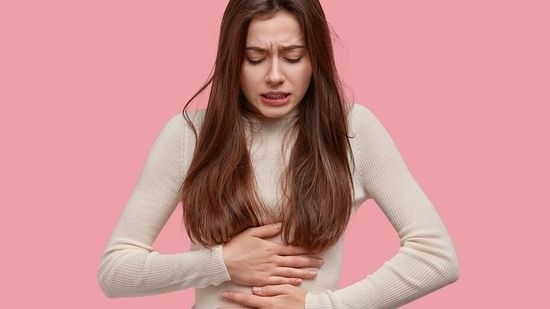 Updated on Aug 19, 2021 02:14 PM IST
Do you feel a burning sensation or pain while passing urine? You may be suffering from urinary tract infection (UTI) which is on rise especially among post Covid patients. UTI, which is an infection of urinary system, is more common in women than men. UTI can affect kidneys, ureters, bladder, or urethra.
UTI in Covid patients may be due to inflammation caused by the infection in the urinary tract. It is also affecting people post Covid, especially those who were on steroids or suffered from uncontrolled diabetes during their treatment.
Dr Tarun Jain, Urologist, Apollo Spectra Mumbai opens up on the symptoms of UTI that should alert people to take medical advice.
ALSO READ: Suffering from UTI? This new discovery can make the treatment better
Symptoms of UTI
Burning sensation during urination
Cloudy urine
Frequent urination
Blood in urine
Fever
Frequent urination
Foul-smelling urine
Pelvic and abdominal pain
Nausea and vomiting
Dr. Jain says that Covid patients may be developing UTI due to steroid treatment and uncontrolled diabetes. He adds that females who have received steroids and males who had been catheterised during the treatment for Covid are at risk. "Also, the widespread use of antibiotics coupled with steroids has resulted in fungal UTI which was a rare condition otherwise," says Dr. Jain.
He warns that UTI if not handled right could lead to inflammation of kidneys or sepsis. He also suggests lifestyle modifications to avoid getting UTI:
Tips to tackle UTI
Drink lots of water: It is important to stay hydrated to avoid UTI. Drink 8-10 glasses of water every day.
Do not hold urine for an extended period of time.
Wash undergarments properly before using them.
Don't use public toilets and swimming pools.
Do not use chemical products down there.
Go for probiotics and not antibiotics.
Maintain good bathroom hygiene. Women should wipe from front to back after using the washroom to prevent bacteria from spreading from anal to vagina and urethra
Change sanitary napkins after every 2-4 hours during menstruation.
Avoid over-the-counter consumption of antibiotics
Tips for UTI patients
Dr. Sheshang Kamath, Urologist, Wockhardt Hospital, Mira Road gives tips to deal with UTI
Avoid caffeine and alcohol, because they irritate the bladder.
Place a hot water bottle on the pelvic region to get rid of pain and discomfort.
A warm bath is also comforting.
Disclaimer: The content in this article is not intended to be a substitute for medical advice or treatment for any illness. Consult your doctor/hospital or an expert for any health issues.
Close Story
Personalise your news feed. Follow trending topics