Lok Sabha elections 2019: 'Masterstroke by master of situation': Shatrughan Sinha on Rahul Gandhi's income plan
Mar 26, 2019 11:31 AM IST
Shatrughan Sinha has been widely expected to walk out of the party to align with the joint opposition camp led by the Rashtriya Janata Dal in Bihar
BJP leader Shatrughan Sinha once again took potshots at his party while praising Congress president Rahul Gandhi for the minimum income guarantee scheme that promises India's 20 per cent poorest families will get at least ₹12,000 a month.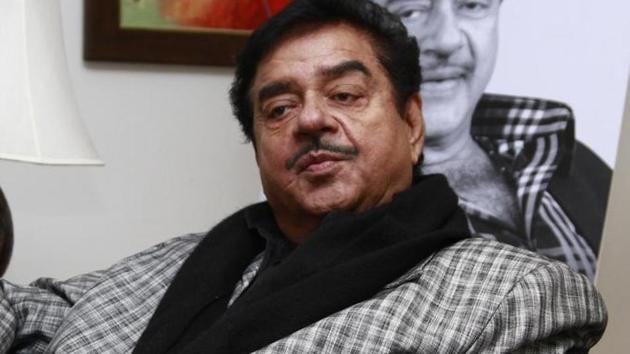 Sinha has been, for a couple of years now, the most-vocal critic of the party leadership and has time and again aired his resentment over various issues.
The two-time MP, who was recently denied his traditional Patna Sahib seat by the BJP, said: "It's a masterstroke by the 'master of situation', @RahulGandhi - declaring #MinimumIncomeGuarantee scheme. It has rattled our people so much that some of our prominent people had to rush for a press conference, calling the whole declaration/ announcement "chhalkapat".
The actor-turned politician added: "Would like to know from our learned friends / leadership - that when you announced various 'jumlaas'....15 Lacs to every individual, farmers' loan waivers & subsidies, more than 2 crore jobs for the youth every year, etc. etc..Was all this fair?"
Sinha, who debuted in politics nearly three decades ago, said that the people have welcomed the move are very excited. "Aap kare toh 'raasleela', baki kare toh 'character dheela'! What is right for Peter, should be right for Paul, Sir," he tweeted.
He signed off with his fourth and last tweet of the series calling Rahul Gandhi the 'master of situation'. "This is how things are paid in the same coin, that's why it is called 'master of situation' Rahul Gandhi," he said.
Sinha has been widely expected to walk out of the party to align with the joint opposition camp led by the Rashtriya Janata Dal in Bihar. He had earlier promised to unveil his plans last week. There have been indications that he could identify his destination over the next few days, particularly now that the BJP has named Union Law Minister Ravi Shankar Prasad as the NDA candidate from Sinha's constituency.
"Remember Newton's third law...every action has an equal and opposite reaction. And I am capable of paying back,' said the actor-politician who had debuted in politics nearly three decades ago.