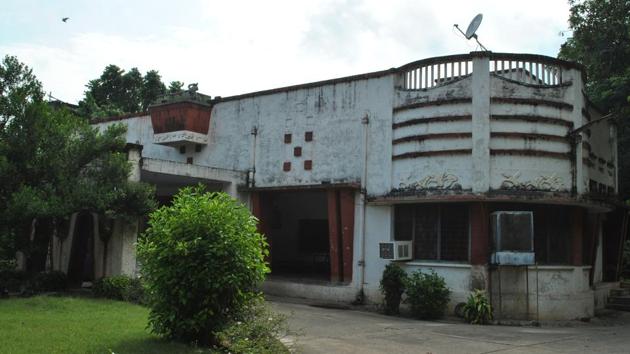 Mahadevi Verma's house may soon turn into a museum
Allahabad Nagar Nigam is considering turning the residence of doyen of Hindi poetry Mahadevi Verma into a museum. "Yes. The civic body is mulling over turning her residence into a library-cum-museum in her name."
Hindustan Times, Allahabad | By Rajesh Srivastava
, Allahabad
PUBLISHED ON SEP 19, 2018 12:58 PM IST
Allahabad Nagar Nigam (ANN) is considering turning the residence of doyen of Hindi poetry Mahadevi Verma (March 26, 1907 – September 11, 1987) into a museum. "Yes. The civic body is mulling over turning her residence into a library-cum-museum in her name. Soon a letter will be written in this connection to the state government," said mayor Abhilasha Gupta.
"The museum will have rare photographs and works of the eminent Hindi poetess along with those of her contemporary poets," she added. Gupta said one of the main objectives was to provide the young generation vital information about the life and works of Verma and other litterateurs of her age.
"We have also initiated effort by issuing notice to the family of Ramji Pandey, the adopted son of Verma living in the Verma's residence for decades, either to clear the pending house tax since 2009, submit requisite documents if they want the name of Verma's residence to be changed in a trust as desired or evacuate the residence," she said.
As per the officials of the nagar nigam, Rs 55,053 house tax is due on Verma's house. It has not been submitted till date despite many reminders in this regard, they claim.
"We submitted an application in the nagar nigam in February this year to change the name of Mahadevi Verma's residence into a trust--Sahitya Sahkar Nyas--and to send house tax on the changed name. But instead of taking the application into consideration, the nagar nigam has once again sent house tax bill of Rs 55,053," said Brajesh Pandey, a family member living in Verma's house.
"We have also submitted all the requisite documents in zone-3 zonal office as desired by the nagar nigam administration to change the name into Sahitya Sahkar Nyas. But sadly, the officials concerned are once again demanding documents saying that some documents have not submitted," he added.
After the death of the poetess in 1987, Verma's residence was converted into a trust – Sahitya Sahkar Nyas – where litterateurs visited to pay homage to her.
Chief tax officer, ANN, PK Mishra said the nagar nigam had no information about the conversion of Verma's residence into a trust. He said the transformation of Verma's residence into a trust could only be done after having all the requisite documents.
Close