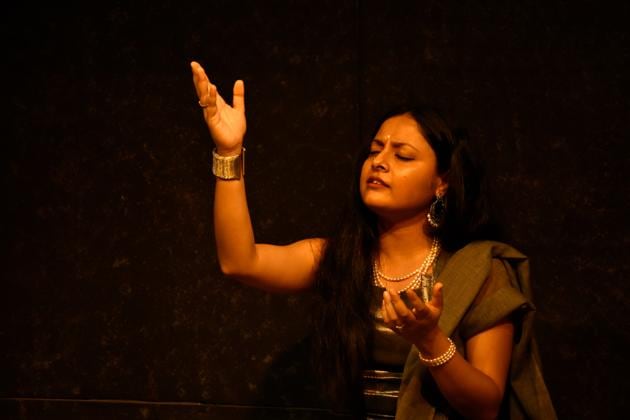 Feminine ragas? One Mumbai event celebrates the fairer sound
Classical vocalist Ronkini Gupta will explore the theme through her renditions of ragas.
UPDATED ON APR 06, 2018 08:23 PM IST
Does music have gender? "Ragas in Hindustani classical music do," argues Ronkini Gupta, classical vocalist and founder of Kheyaal-E-Jazz Projekt. At Harkat studios, she plans to show you what she means.
Most music fans know that there are distinctive ragas for the time of the day or year. Raga Ahir Bhairav is for daybreak, Adana represents late night and Vasant represents spring. But ragas also represent emotions. "Some, like gentleness, poise or devotion, are popularly associated with the feminine identity," she says.
Gupta was nominated for best female playback singer at the Filmfare awards last year for her debut song Rafu from the film Tumhari Sulu. She has won the National Merit at the Doverlane Music Conference, along with other awards. She intends to perform compositions involving ragas like Gaud Sarang, which represents playfulness and cheer. "It has simple notes but complicated movements," she says. She will also sing Raag Madhubanti, which represents longing, and Raag Sohni, associated with sensuousness and seduction.
For Michaela Talwar, head of Harkat Studios, the idea of the evening is in keeping with the philosophy of the performance space: to make the esoteric accessible. "The theme creates an interest. Just a mention of the ragas or performer may not interest a person," she says. "The question of gender, which is far more accessible, draws in someone who is otherwise intimidated by classical music."
Close