Shaandaar review: A film far from fabulous
Updated on Oct 24, 2015 04:06 PM IST
Queen may have had Bollywood gloss but it behaved like a scrappy outsider. Shaandaar, with its Karan Johar cameo and its in-jokes about Shahid and his father acting in the same film, feels depressingly 'establishment'.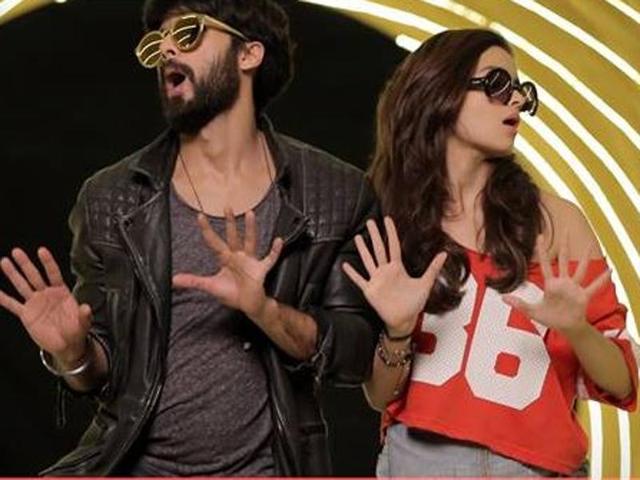 Hindustan Times |
Uday Bhatia
Shaandaar
Director: Vikas Bahl
Cast: Alia Bhatt, Shahid Kapoor
Rating: 2/5
There are so many regrettable decisions taken by the makers of Shaandaar that I'll begin with what may seem like a minor one. Director Vikas Bahl and writer Anvita Dutt may think that it's fine to fat-shame a character through an entire film as long as she's given an emancipatory speech at the end. Even the speech in question is problematic. Isha (Sanah Kapoor) explains that she likes herself the way she is, and ends with "I'm not even that fat". By drawing a line, Bahl and Dutt suggest that you shouldn't be judged for your body type — up to a point.
Ineptly handled though they may be, weight issues at least offer a moment or two of friction in an almost unceasingly blithe production. This is a film of such consistent, determined frivolity that the high spirits soon become wearying.For me, the fun started dimming when Sushma Seth's grandma casually addressed Alia (Alia Bhatt) as 'anaath' in front of the whole family. This exhibition of cartoon villainy was an early indication that Shaandaar was unlikely to be anything like Bahl's last film, Queen (2014), which had a pretty surface but emotions that felt like they were based in reality.
The stakes in Shaandaar are so low the film keeps tripping over them. Alia, adopted daughter of businessman Vipin Arora (Pankaj Kapur), is detested by her stepmother and grandmother, who are obsessed with the family name. So far, so Cinderella, except that Alia is a perfectly happy child whose biggest problem is her insomnia. Enter another insomniac, Jagjinder Joginder (Shahid Kapoor), who's planning the wedding of Alia's sister to Robin, the eight-and-a-half-pack-sporting scion of a Sindhi business family. Will the two of them pass sleepless nights in each other's company? Will this bother her doting father? The suspense will kill you.
Read: When Shahid Kapoor made Alia Bhatt cry
Queen may have had Bollywood gloss but it behaved like a scrappy outsider. Shaandaar, with its Karan Johar cameo and its in-jokes about Shahid and his father acting in the same film, feels depressingly 'establishment'. Kapoor Jr and Bhatt are lightly likeable, especially Bhatt, who uses her mobile face to suggest half-emotions, impulses, unspoken jokes — the stuff of real life. Her scenes with Pankaj Kapur are the only ones in the film that come close to being moving. (Courtesy Mint)
ott:10:ht-entertainment_listing-desktop