A Mumbai mother stitches for her haemophilic son's safety
Published on Dec 25, 2017 11:28 PM IST
Haemophilia is a genetic disorder in which essential factors required for functional blood clotting are either inactive or are present in very low quantity.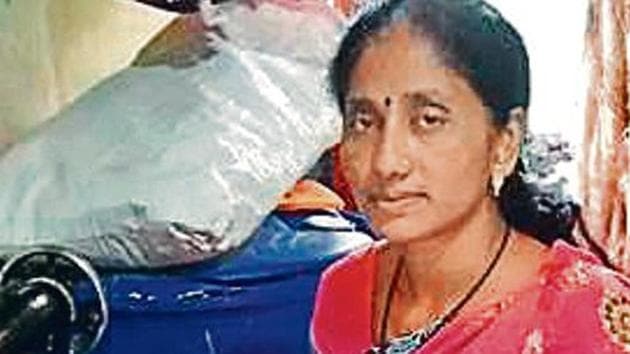 Mumbai, Hindustan Times |
Aayushi Pratap
Finding herself unable to pay for the expensive pads needed to control the blood loss of her haemophiliac son, a mother from Parel dedicated herself to stitching an alternative. Now, her home-made safety pads are helping scores of parents who find themselves battling similar situations.
"I just take Rs50 in addition to the cost of materials. Sometimes, I don't even take that and give them for free to parents whose child is newly discovered with haemophilia as I understand their pain," said Sheetal Daghe, 35, whose son Vivek, 9, was diagnosed with the condition when he was one month old, in 2009.
Haemophilia, most common in males, is a genetic disorder in which essential 'factors' required for functional blood clotting are either inactive or are present in very low quantity, due to which patients experience prolonged bleeding following an injury, or even a surgery. Patients are advised to use kneepads, elbow pads, helmets or safety belts while undertaking risky activities to avoid injuries.
But kneepads and other protective gear are largely expensive, costing anywhere between Rs1,000 and Rs1,500, according to Sunil Jhadav, counsellor at the Haemophilia Society of Mumbai.
This is where Sheetal's initiatives come in, and are helping a lot of patients by providing the safety pads at a fraction of the cost of the factory-made supplies, Jadhav said.
Sheetal, who first learned about her son's condition when a doctor treating Vivek for diarrhoea had injected saline in his left hand. When the child developed severe swelling, the doctors told Sheetal he was suffering from haemophilia.
"That was the first time I learnt about this condition. I had cried so much that day as I could see Vivek was in pain," she said.
In the subsequent years, Vivek needed to be rushed to a hospital several times, and had to be injected with blood clotting factors, she said. It was during one of her visits to KEM hospital in Parel for Vivek's occupational therapy that a doctor suggested the idea of making hand-stitched protective pads to her.
When she fell short of funds, the Haemophilia Society of Mumbai helped Sheetal buy a sewing machine.
Sheetal, who has studied till Class 7, says her interest in tailoring and stitching was something she acquired from her mother. "We had a sewing machine at home and I would buy fabric and stitch dresses and night gowns as a teenager.
The pads she stitches now are made up of cotton cloth stuffed with soft foam. To date, she has sold over 300 pads, each of which cost under ~200. She says whatever money she earns from selling the pads is used in paying for Vivek's medicines.
In the process, Sheetal is helping other parents, and children like Vivek, too.
Personalise your news feed. Follow trending topics