A year after KAPS-1 heavy water leak, corrosion spots found: AERB
The inspection team found similar corrosion spots on the outer surface of the channels removed from KAPS-2, after a minor leak last year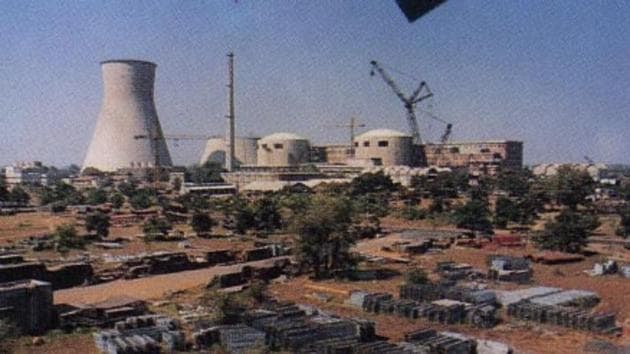 Published on Mar 19, 2017 12:17 AM IST
A year after heavy water leaked from the coolant channel in unit I of the Gujarat-based Kakrapar Atomic Power Station (KAPS-1), preliminary investigations have found corrosion spots on the channel's outer surface, and through-wall cracks in it.
The inspection team found similar corrosion spots on the outer surface of the channels removed from KAPS-2, after a minor leak last year.
Both KAPS-1 and KAPS-2 will not be operational till the investigation is over. The fuel from the reactor cores of these units has been unloaded so as to replace the coolant channels.
Used in nuclear reactors, heavy water is formed when ordinary hydrogen atoms in water are partly or wholly replaced by the isotope deuterium, also known as heavy hydrogen. Heavy water is the key to a type of reactor in which plutonium can be bred from natural uranium.
"An investigation into what caused the corrosion spots pointed to the possible presence of some trace impurity in the carbon dioxide used in the annulus gas system of KAPS' coolant channels," read a statement from the Atomic Energy Regulatory Board (AERB). "An investigation to determine the trace impurity and causes of the corrosion spots is ongoing."
The country's nuclear watchdog, AERB, has now asked the Nuclear Power Corporation of India (NPCIL) for a detailed plan to analyse the failure of the KAPS-1 channel.
It also asked it to expedite the completion of investigations to establish the root cause of coolant channel leaks.
Following the leak from the two KAPS units, NPCIL inspected more than 80 coolant channels of indigenous pressurised heavy water reactors (PHWRs) for corrosion spots and other defects.
"The inspections did not show corrosion spots or other defects in any station other than KAPS-1&2.
As a precaution, AERB has asked other operating PHWRs to strengthen the quality assurance checks on the carbon dioxide used in the annulus gas system," read a statement released by the AERB.
On March 12, KAPS-1 — an indigenous 220 megawatt heavy water reactor located 80km from Surat — underwent an automatic shut down at 9 am after a leak from its coolant system.
Following this, a 'plant emergency' was declared. The regulatory board said the staff had neither been exposed to radiation nor was radioactivity released into the environment.
After the reactor's coolant channel was identified as the source of the leak, the AERB had provisionally rated the incident at level 1, according to the International Atomic Energy Agency-International Nuclear and Radiological Event scale, which stands for 'an anomaly' in the plant.
The pressure tubes of the coolant channels in the reactor were replaced in 2011.
Both KAPS units were commissioned in the 1990s, and two more units of 700 megawatts each are under construction.
Read
Corrosion spots found in coolant channels of Kakrapar reactors
Close Story