World Tourism Day: Tech push makes check-ins seamless, finds survey
Check-ins at airports across the world became easier in 2015 when compared to the previous two years with a larger number airports adopting automation to issue boarding cards and baggage tags, found a survey that collected data from 225 airports.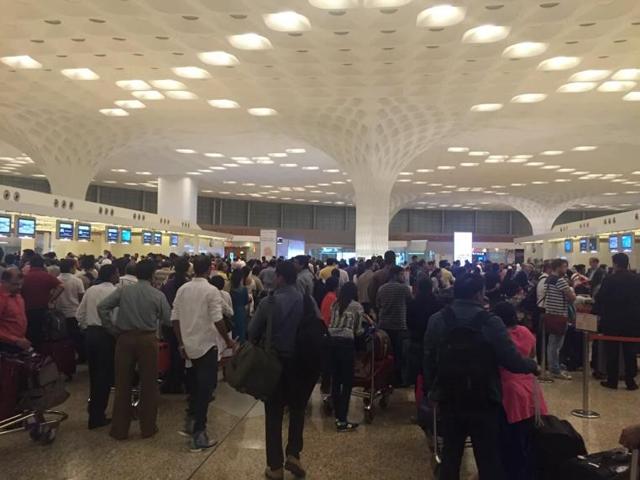 Updated on Sep 28, 2016 01:27 PM IST
With more airports using machines to issue boarding cards and baggage tags, check-ins at airports across the world became easier in 2015 when compared to the previous two years, found a survey that collected data from 225 airports.
The annual audit, which included major Indian airports such as Mumbai, Bengaluru and Chennai, however, added many free frills such as Wi-Fi might come with a fee.
The survey was jointly conducted by information technology service provider, SITA, and Airports Council International, a global trade body formed by airports.
While airports offering check-in through kiosks grew from 84% in 2013 to 91% last year, those setting up booths issuing bag tags rose from 38% to 42% during the same period, revealed the survey. Between April and July, at least three domestic airlines at the Chhatrapati Shivaji International Airport (CSIA) introduced this service that gave fliers the option to skip long check-in queues.
Niche services such as self-boarding via unassisted e-gates, which is yet to be introduced in India, were adopted in 18% of airports as compared to 10% earlier.
Airports such as Gatwick that introduced fully automated bag drop zones this year also increased to 15% from 13% in 2013, the survey added.
"The technology trends at airports reflect the changing world. Investments to support passenger and airport security are up while the increasing demands of the traveller for self-service and mobile services are also being met," said Matthys Serfontein, SITA vice president, airport solutions. Serfontein added that airports were making the investments to whip up non-aeronautical revenues.
"By 2019, 84% airports hope to make money by enabling the purchase of airport services through their mobile app. There is also a clear trend to provide hybrid public Wi-Fi services that combine the convenience of limited free Wi-Fi with commercial offerings. Over the next three years the proportion of airports planning to offer unrestricted free Wi-Fi will drop from 74% to 54%. This change is mainly driven by airports in North America and the Middle East."
The report added that many airports are testing sensor-based technologies such as bluetooth and beacon, which are being used to develop airport apps. Airports offering such service at check points went up from 17% to 25%, the report added. It added that 10% of airports had used the technology to cover retail and baggage drops.
The city airport introduced an app, India's first 'indoor navigation' app then, last year. The app, available on Android and iOS phones, works with the help of bluetooth and the Earth's magnetic fields.
350 iBeacons – small cube-shaped devices – are fixed on T2's walls and will connect to the flier's phone through Bluetooth.
The app then creates a magnetic map of the terminal, which is interpreted by a digital compass that helps the user navigate. Over the next three years, this is likely to become a reality with most airports deploying sensors at security check points (66%), bag-drop area (61%), retail areas (60%), boarding gates (54%) and conveyor belts (52%), the report added.
Close Story