Cidco asks BNHS to study impact of airport project on birds in Navi Mumbai
Hindustan Times |
, Navi Mumbai
G Mohiuddin Jeddy
Jun 30, 2018 12:04 PM IST
BNHS officials said they will be monitoring the proposed NIMA site for the next 10 years
City and Industrial Development Corporation of Maharashtra (Cidco) has commissioned a study on the migration pattern and habitat of birds at the proposed Navi Mumbai International Airport (NMIA) site.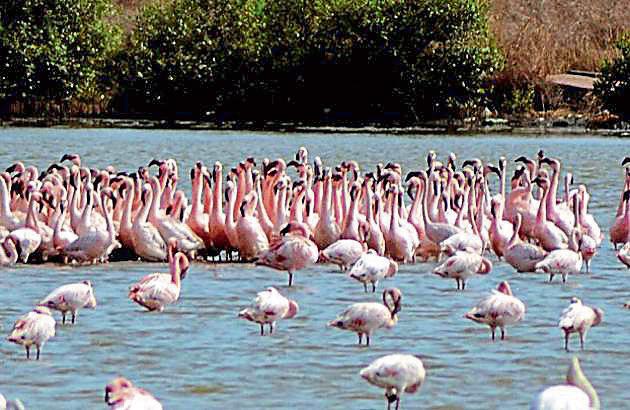 The study will focus on the impact on birds as the project progresses. It will be conducted by Bombay Natural History Society (BNHS).
BNHS officials said they will be monitoring the proposed NIMA site for the next 10 years.
"CIDCO has in principle agreed that we will be monitoring the movement of birds at NIMA site. As soon as we get the final approval on paper, we will begin the 10-year monitoring programme," said Deepak Apte, director, BNHS.
He added bird hazard at airports is one of the issues BNHS has ben researching for the past several years.
"NMIA site is a complicated area, as it has three wetlands and a large number of migratory birds visit these sites. Long-term monitoring of their movement is needed," said Apte.
NMIA will be built on 1,160 hectares of land. It has a creek on one side and Ulwe hills on the other, apart from other mountains. Even Karnala bird sanctuary is close by and there is a jungle at Chirner in Uran. Moreover, mangroves along the creek are used by birds as breeding grounds.
Mohan Ninawe, senior PRO, CIDCO, said, "BNHS had earlier conducted a baseline survey of birds at the site for five years and submitted a report on the species it saw at the mangroves and adjoining areas."
He added the new study will focus on the impact of pre-development and development work of the airport on migration and bird habitat.
As per the previous BNHS survey, the city's bird count is 50,000, which doubles when migratory bird visit during winter.
Ninawe said, "Blasting is being undertaken in the hills. The course of Gadhi river will be changed, land filling and other development works will take place as well. A detailed report will be submitted to the environment ministry."
Environmentalist Aba Ranware said the region is rich in native and migratory birds and the project will only have an adverse effect on their habitat.
"The BNHS study will help us understand the situation and ensure that authorities take corrective measures to prevent the birds from leaving the region altogether due to the construction activity."
— With inputs from Badri Chatterjee