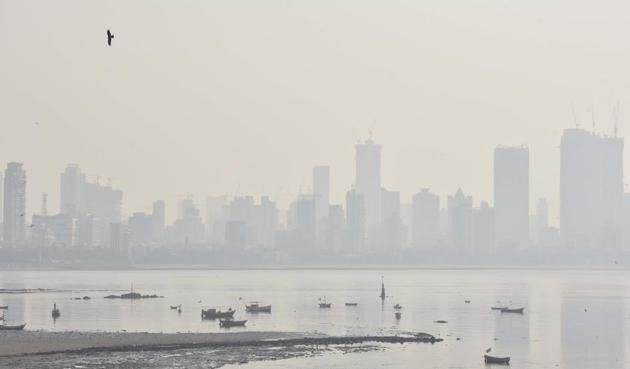 City's air quality still poor
Researchers at SAFAR attributed the high pollution levels to winter conditions and calm winds
UPDATED ON DEC 27, 2016 12:16 AM IST
Pollution levels dropped on Monday after Mumbai recorded 'very poor' air quality on Christmas.
The city recorded an air quality index (AQI) of 280 — falling under the 'poor' category on Monday — as compared to 311 (very poor) on Sunday. The System of Air Quality Weather Forecasting and Research (SAFAR) pegged a similar AQI for Monday at 312.
AQI levels between 201-300 fall under the 'poor' category while those between 301 and 400 are 'very poor'.
Five of 10 locations in Mumbai recorded 'very poor' AQI levels on Monday. Navi Mumbai was the most polluted location with an AQI of 341 (very poor). Andheri, Bandra Kurla Complex, Malad and Chembur all recorded 'very poor' AQI levels. All other locations in the city recorded 'poor' AQI levels with Worli observing marginally cleaner air on Monday with an AQI of 201.
Researchers at SAFAR attributed the high pollution levels to winter conditions and calm winds. "The AQI has reached the poor category because the winds are almost stagnant. The winds which are blowing are coming from the north-eastern part and hence cold. Owing to this, the pollutants are trapped near the surface. The temperatures too have been dropping over the past few days, which is expected during winter," said Gufran Beig, project director, SAFAR. He added that conditions are expected to stay the same till Wednesday.
Meanwhile, the night temperature in the suburbs was a little more than 2 degrees Celsius below normal at 15.9 degrees Celsius. South Mumbai, however, recorded the night temperature closer to normal levels at 20.8 degrees Celsius.
Day temperatures, both at south Mumbai and the suburbs were closer to the normal mark.
Read
Five of 10 locations in city have 'very poor' air
Warmer weather reduces pollutants in Mumbai's air
Close