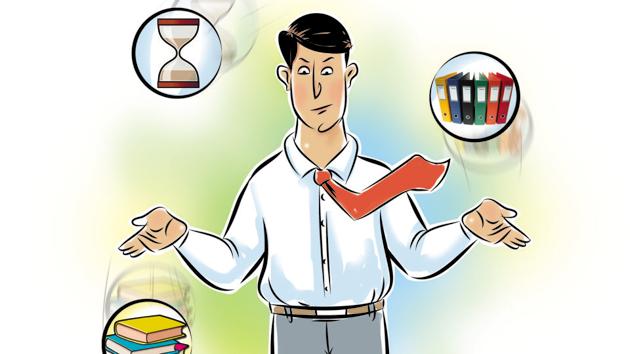 Demonetisation blues? Job offers for civil engineering students in Mumbai slump
In colleges across the city, very few construction companies have participated in the campus placements so far
UPDATED ON JAN 13, 2017 01:24 AM IST
Engineering colleges in the city are witnessing a grim placement season this year, with fewer jobs being offered by the core engineering companies, especially those from the construction sector.
In colleges across the city, very few construction companies have participated in the campus placements so far. The companies that did visit the campuses made substantially fewer offers to civil engineering graduates this year.
For example, at Veermata Jijabai Technological Institute (VJTI), in Matunga, only 15% of final-year civil engineering students have been placed so far. According to VM Phalle, training and placement officer (TPO), at the college, more than 50% students usually get offers by this time of the year. "The civil engineering placements were going on smoothly till October, but slowed down later. We hope that the situation will improve soon," he said.
Demonetisation threw the Indian economy in a turmoil, especially the construction sector or real estate firms, which largely depend on cash. "The slump in construction offers was expected. The sector was adversely affected post-demonetisation as it heavily relies on informal workers. The property values have gone down as well," said Rituparna Chakraborty, , executive vice-president at TeamLease Services, a human-resource consulting agency.
The effects are visible in the government-run Sardar Patel College of Engineering (SPCE) in Andheri, as well. Here, some construction companies, which had made offers last year, delayed the joining of graduates. One real estate developer, which had hired students in large numbers, didn't make even one-fourth number of offers it made last year.
The placement officials at Rizvi College of Engineering in Bandra and MH Saboo Siddik College of Engineering in Byculla, said the construction firms have been delaying their visit to campus. "Some companies, which had scheduled interviews in January, are requesting us to postpone them," said a placement official from Rizvi College.
However, Rahul Dahatonde, TPO at SPCE, said the demonetisation had little, if any, impact on the placements. "The civil placements were slow since the beginning of the academic year," he said.
On the other hand, the real estate industry blames demonetisation and governmnet regulations for its decline. "The sector is facing a severe recession owing to conflicting policies of government agencies. The situation worsened by demonetisation," he said.
Also read
Despite demonetisation, Mumbai colleges see more job offers, better pay packages
Many people in unorganised sector may lose job due to demonetisation: Ajay Maken
Close