Diva railway scare: UP ATS contacts state police, 20 questioned
Published on Jan 30, 2017 12:04 AM IST
The Government Railway police (GRP) questioned at least 20 people in connection with the Diva railway incident where a major disaster was averted after the motorman of Madgoan-Dadar Jan Shatabdi Express spotted a seven-metre part of the of the track that had come loose and was mounted on the track below, on the fast line on January 24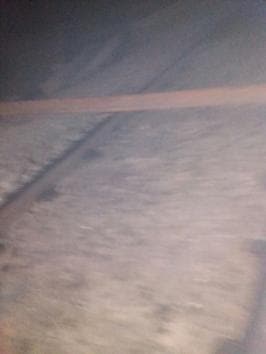 Hindustan Times |
, Mumbai
Manish K Pathak
The Government Railway police (GRP) questioned at least 20 people in connection with the Diva railway incident where a major disaster was averted after the motorman of Madgoan-Dadar Jan Shatabdi Express spotted a seven-metre part of the of the track that had come loose and was mounted on the track below, on the fast line on January 24.
GRP officials are yet to zero in on the culprit. Suspecting the involvement of a terror outfit, a team from the Mumbai and Thane ATS visited the spot to conduct a parallel inquiry.
Soon after the Diva incident, the Uttar Pradesh ATS contacted the Mumbai GRP because five to six similar incidents have taken place in Uttar Pradesh as in last one year, where the fish plates on the tracks were removed. In 2015, a major train mishap was averted near Mohanlalganj near Lucknow after the motorman noticed a 50cm rail track missing. A senior ATS officer from Uttar Pradesh said that they had a discussion with the Mumbai GRP and ATS officers from Maharashtra. The official added if a common link came up, they would visit Mumbai soon.
"We have been questioning people who take the route. So far, we have not identified any suspect," said a GRP official.
Several police teams have been formed in the GRP to probe the incident and the local police are also helping scan the area for suspects from outside the state who could live in the area.

"As such an incident cannot be carried out with a few hours of planning, we suspect that the culprits had done their homework about the timings and the spot," added the official. "The involvement of an organised group with an intention to execute a major disaster cannot be ruled out."
Anti-terrorism agencies have been roped in to probe the alleged role of ISI or any other terror outfit in the recent derailments that took place in north India. The police are probing the terror angle, particularly because they feel that it cannot be the handiwork of one person, as it would take more than one person to lift a part of the track that weighed 300kg. They are also looking into the careless attitude of railway authorities who failed to monitor the tracks properly despite it being a busy route.
The incident -
- The incident occurred around 10.40pm on January 24 and it was because the motorman was alert enough to avert a major tragedy.
- The motorman spotted the piece about few metres before Diva railway station and immediately notified the railway control authorities.
READ MORE
Mishap averted: Motorman spots metal piece on CST-Kalyan fast line